Spotlight: Crumpler Funeral Home in Aberdeen
December 16, 2020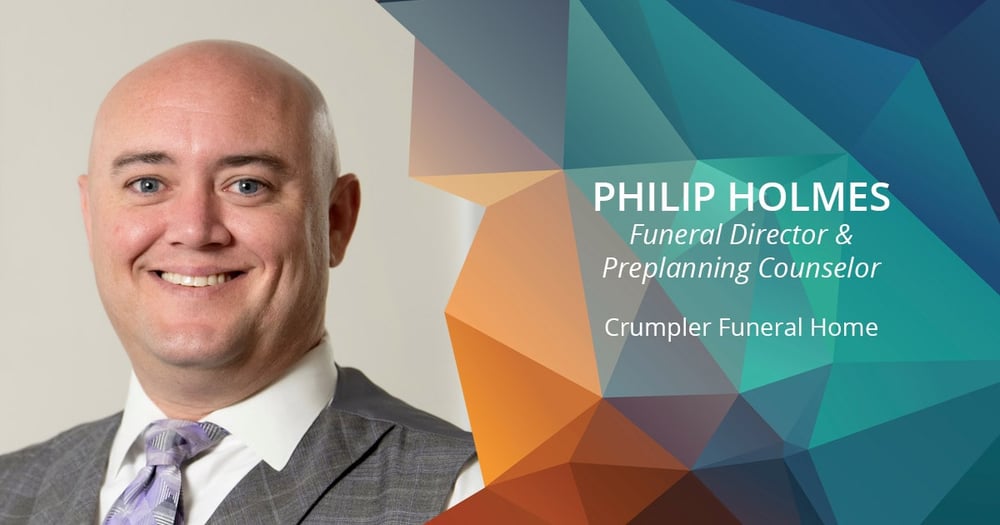 With Passare's easy-to-use software, outstanding customer support, and personal customization, Philip felt that Passare's cloud-based system was the best fit for his organization.
Locations: Aberdeen, NC
For more information, contact Philip Holmes at philip@crumplerfuneralhome.com.
After visiting a sister funeral home and seeing Passare in action, funeral director and preplanning counselor Philip Holmes knew that Passare was just what Crumpler Funeral Home needed. With its easy-to-use software, outstanding customer support, and personal customization, he felt that Passare's cloud-based system was the best fit for his organization.
What would you say are some of the biggest benefits to using Passare?
I first heard about Passare through our sister funeral home, which is run by my mother and stepfather. After seeing how Passare works and how user friendly it is, I thought, "I've got to get away from our current software and get to Passare." After requesting a demo and seeing everything Passare had to offer, I was blown away. In my opinion, Passare is one of the best – if not THE best – software companies in funeral service. It's unbelievable. The number of forms that are available is incredible. Plus, you can easily tweak the forms to meet your needs – all I have to do is reach out to customer support, and it gets done. I can't point to one single thing – the whole package is a benefit!
Has the Planning Center been helpful for your team during the COVID-19 pandemic?
While we don't use the Planning Center with every family – some prefer to talk on the phone – we have used it much more frequently during COVID-19. All we have to do is send the family a link, and they can get started with adding the necessary details to the funeral plan. Having this resource has definitely come in handy during this time of social distancing.
How have the other employees responded to Passare?
It's been great. Passare is not a program to be afraid of. One of our employees, who isn't as computer savvy, was able to pick it up in a very short amount of time. Now, she's knocking it out of the park and loving it. We've had a very positive response to the change, and everyone has found the Passare software to be user friendly and easy to learn.
You mentioned the excellent customer support. Could you elaborate?
Absolutely. Sharaie & Sierra as well as the other support staff have been nothing short of amazing. They have all shown true professionalism. Every time I speak with them, it's like I am the only customer they have, and they give their full attention to my questions and concerns. In record time, anything I need is complete.
With other companies, you have to call and make an appointment to correct things. It's so time consuming, and maybe you get your needs taken care of in a few days or weeks. Not so with Passare! I have been shocked by how quickly these ladies respond to whatever I need.
During your time with Passare, how have you seen the software adapt and change?
One of the great things about Passare is that they listen to you. They have an idea portal where you can submit your ideas for adjustments and updates to the software. Then, the Passare team reviews the ideas, and whatever ideas are approved, they start implementing. One of the newest ones was eSignatures, which has been a great asset to us.
If another funeral professional were to ask you about Passare, what would you tell them?
The program is absolutely amazing! I would tell anyone to just give it a try. It is very user friendly and a joy to use. We even find previous preneed case files to enter in the system just because we can and it's that easy. To my mind, nine times out of 10, I think people will switch to Passare. One of the biggest challenges we face as funeral directors is change itself. We don't like change, and it's hard to take that leap, but with Passare, it's worth it.