How Geisel Funeral Home Stays Organized with Passare
September 15, 2023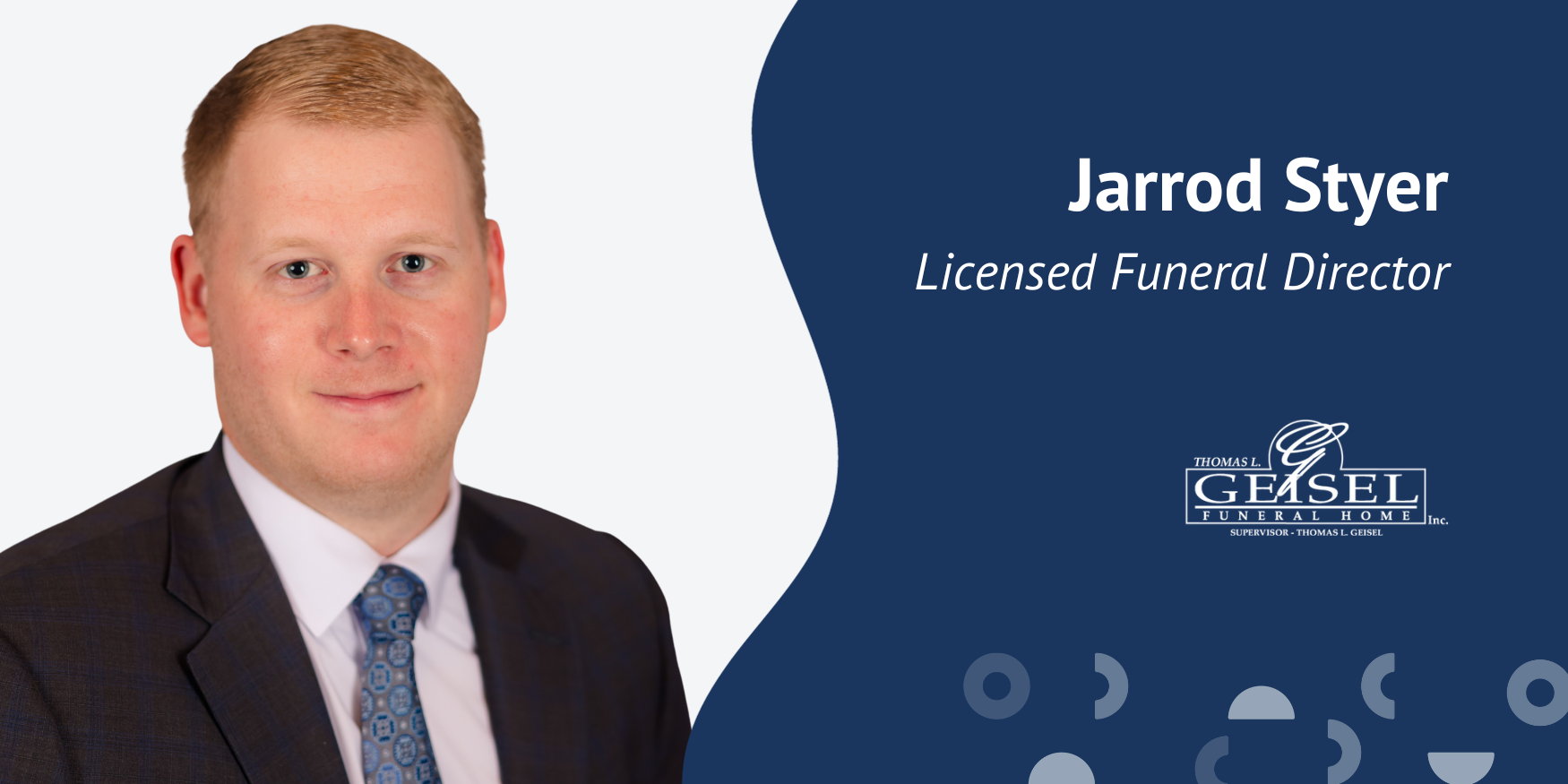 Jarrod Styer, a fifth-generation funeral director at Geisel Funeral Home, realized that his current software system was inadequate for the amount of business he and his team were doing. The disorganization and additional hours spent on data entry prompted Jarrod to search for a better solution.
And then, he discovered Passare!
Thanks to Passare, Jarrod can now save time on every task and remain organized.
Discover how Passare has transformed Geisel Funeral Home's productivity by reading Jarrod's experience.
What led you to switch to Passare?
The software we originally used was pretty old. My dad got it in 2001 - maybe even 2000. I'm sure it was a top-notch service back in the day, but everything was so outdated - even the way the graphics looked hurt my eyes. To meet our current needs, we needed something different.
When did you decide to use Passare?
I was fresh out of college and just starting as a funeral director. I quickly realized the technology we had wasn't good enough for the business we were doing. No one else really wanted to take the jump and learn a new software system.
So, my dad, Rusty, went to Passare's headquarters in Abilene, TX. He called me on the first or second day he was down there, and I remember him saying, "Boy, oh boy, we have to get in on this. They are doing stuff the right way."
After that, I did a lot of research on Passare. When Dad got back, we sat down and looked through everything, and that was all we needed to seal the deal.
When we found Passare back in 2021, it was a home run for sure.
What was your experience like when you first switched to Passare?
At first, it was scary to take on. Trying to find a software system that actually made our job easier and did everything we needed it to do was a task in itself. But once we got started with Passare, tasks were too easy.
Everyone at Passare made transitioning seamless. For example, when we first got started. We were able to take the form templates we were used to using and sent them to Passare. The support team got all our templates exactly how we wanted them and made things so simple.
Having software that anyone can learn how to use was so beneficial. Now, when I'm out of town, I can walk my dad through using anything, and it's so easy. It's funny because those phone calls always show me how my dad probably did the same thing walking my grandpa through how to use software back in the day!
What's been your experience working with Passare support?
Oh, it's been great. I mean, phone numbers that start with 800 scare me. You never know if you're going to get a robot or something.
But, when I call the support staff at Passare, I get the same people on the phone every time. And they always answer and say, "Hey, how are you doing? What do you need my help with today?"
They make things super simple! You can email something over, and Passare Support will take care of things. I always know they're willing to help. Passare support really took all the fear out of switching software.
What's a feature you love most in Passare?
My favorite feature in Passare is definitely going to be the calendar feature. It's been so useful, because I can share calendar details with our whole staff.
I know the days I want to be off, the days my dad wants to be off, and even when my employees want to be off. I put all those dates in there, and then everyone can see and pick and choose when their weekends will be.
We can easily view schedules for both of our locations, too. We've got about 120 calls a year between the two, and whenever you are a smaller funeral home, it's amazing to see when your part-time (or full-time) staff needs off.
It makes hiring and keeping our staff happy easier because I can actually give employees somewhat of a schedule. The fact that I actually have employees that get scheduled time off…that's incredible.
How has the calendar feature helped with funeral planning?
Oh, it's been great for funeral planning, too. Before Passare's Calendar feature, every night we'd say, "When do we need to be there?" Which is fine to a certain point, but I knew there had to be a better way to stay organized.
Now, I can schedule a funeral on the calendar as soon as I fill out the vitals if I want to. If there's a funeral Saturday night and viewing on Friday, we can all glance at the calendar and know when to be where and what we need to prepare for.
Are you using Planning Center?
Yes, we use Planning Center, and it's been such a useful feature for us to work with families to eSign documents, get cremation authorizations, and stuff like that.
Especially when a family is out of state. The family is already distraught at that point because they're not in town when mom or dad passes. Planning Center makes it much easier because we can tell those families, "Hey, don't worry about driving the 8 hours it takes to get here. We'll take care of everything and send it right to you."
That has been so much easier and such a relief for families.
We also use Planning Center with everyone to look over obituaries. That has taken some of the stress off obituary writing because you can hand it over to the family, and that's less pressure on me that I'm going to write mom or dad's name wrong or something.
What integrations are you using in Passare?
We integrate Passare with Answering Service for Directors (ASD) and CFS websites. Integrating with ASD has been cool because once ASD collects the general information, I can create a case really easily. I go straight to adding in the family and friends because the vitals are already there. It has been simple to use.
Honestly, Passare's entire system is timesaving. Before, I'd be sitting at the computer keying in data. With Passare, I click a few buttons and go, "Wow! That was simple!"
Would you recommend Passare to another funeral home?
I would definitely recommend Passare to anybody. I ran into a friend just last week, and I said, "You need to look into this. It will save you so much time."
You might think your current processes are efficient, but Passare makes everything easier. Once you're all set up in Passare, you're just 1 or 2 clicks away from printing forms and other things.
Just take the jump and get Passare. Once you do, you will be so thankful that you did because it will save you so much time. Passare is so worth it. And I wouldn't say that if I didn't believe it was true.
Is there anything you'd like to add?
I've only been in this industry a short time - for about 3 years now. But my grandfather was a funeral director for over 60 years and his father before him. I'm the 5th generation now, and I've heard so many stories about how things used to be.
Now, we have a software that is so user-friendly, and it can help people do their jobs better and quicker. It's amazing.
I love what I do, and I don't take it for granted, but it's not your typical 8-5 job. There are no set hours, and it can be challenging to go through every day. So, every time you can save 20-30 minutes somewhere, that's 20-30 minutes to take a break, spend with your kids or get home that much quicker.
This job is a lot, but we're all in it to support families. And having software that understands that and helps us serve our families even better is outstanding.
Want a success story like Jarrod's? Learn more about Passare by requesting a demo.