How Rice Funeral Home Got Organized with Passare
September 22, 2023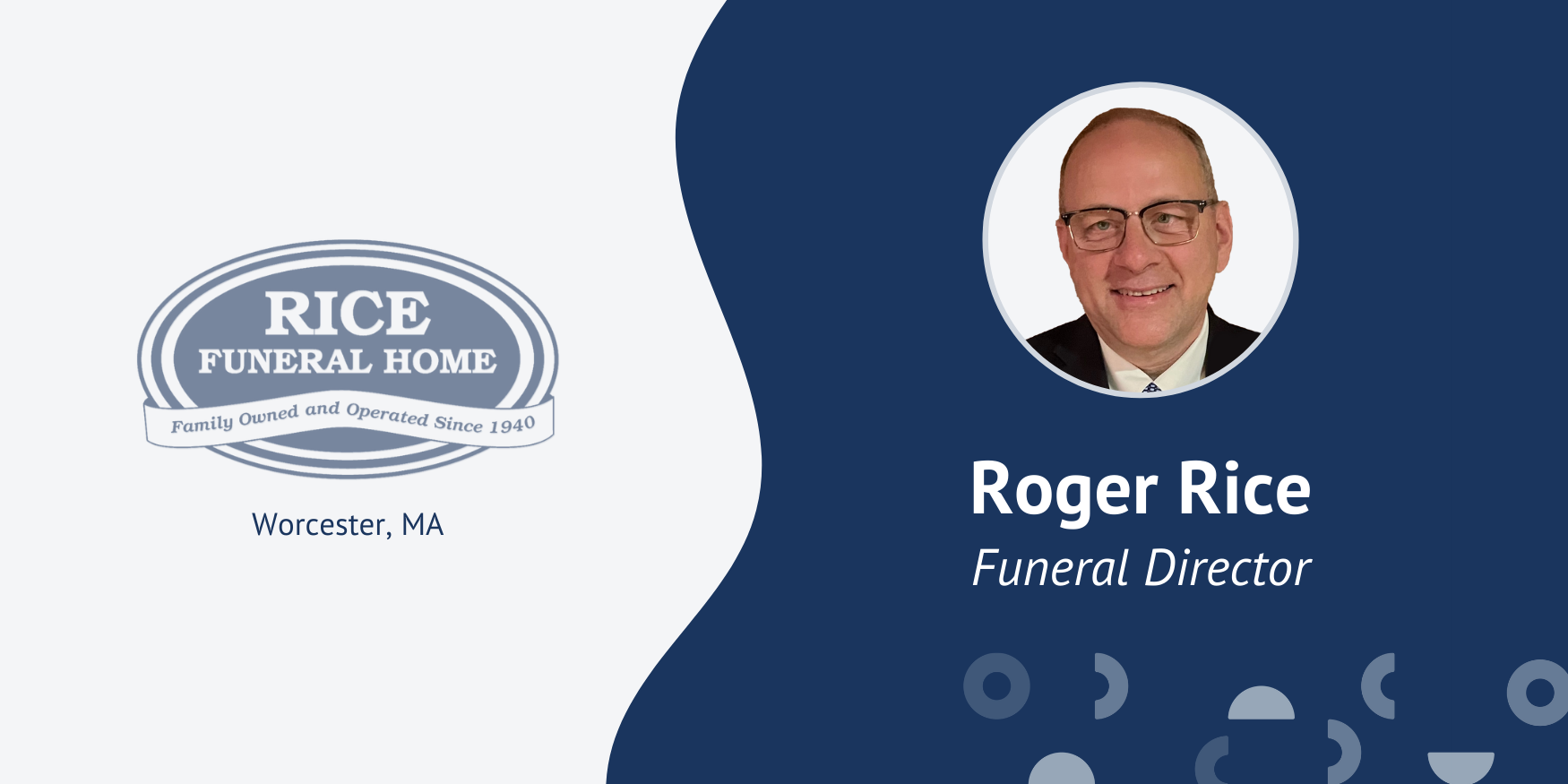 Roger Rice at Rice Funeral Home has been a licensed funeral director for almost four decades. After operating on pen and paper for years, Roger and his sister Celeste Rice Kimball knew they needed an efficient, easy-to-use, accessible software solution.
Passare was the perfect fit!
With Passare, Roger and Celeste easily keep cases organized, generate forms, and use reporting to keep track of their funeral home's growth. Read this funeral home success story below!
Before software, how did you manage cases?
We were using pen and paper to keep track of information and case details. Actually, we first started looking for funeral home management software in 2018 because of a comment from a family during an arrangement conference.
My sister was rewriting information gathered from our website arrangement form onto another sheet of paper. The family said, "Huh? That seems sort of backwards."
We laughed and thought it was funny, but it got me thinking about how we could improve our processes. After that, I decided to start researching different software companies and found Passare.
How long have you been with Passare?
We decided to get on board with Passare in 2019, which was right before the pandemic in 2020. And wow, am I glad we did! It helped a lot both during and after the pandemic.
How did Passare help during and after the pandemic?
First of all, I don't know how we would have been able to keep up if we had stuck with pen and paper. Passare was very useful during the pandemic because the software was cloud-based, and we could use it anywhere with an internet connection. We were also able to have families electronically sign forms created in Passare to reduce or eliminate the need for coming to the funeral home during the pandemic.
Forms were very useful and still are! Passare provides us the capability to save and update information and pull up details whenever needed. Within just five minutes of entering the necessary information, we can generate the forms needed for each family we work with. We love the timesaving benefits!
Additionally, we appreciate how easily we can pull up information from past cases. As part of our onboarding, Passare provided us with a spreadsheet that we were able to populate to import basic information for all our past cases, which has been a major benefit for us. Moving from pen and paper to a digital option has been wonderful for our funeral home. After the pandemic, we had an increase in business and needed to be able to find information quickly. Passare has helped us immensely.
What was your experience like implementing Passare?
I used to work as a software developer, so having a tech background made the switch easier for me. But with new software, there's always a learning curve. Thankfully, the onboarding process made learning new software easier for our entire staff, especially with all the trainings, tutorials, and how-to videos we saw that helped us along the way. Passare also provides us with the tools to add new forms (and modify existing forms) that we can design and configure ourselves. Self-service features like maintaining price lists, rolodex entries, reports and other documents are key factors for us. Passare also provides access to an API that I was able use to attach a case file to each of our historical cases.
What has been your experience with the Passare team?
It has been great! Whenever we need help, the response is always quick. One of the reasons we chose Passare was due to how quickly you got back to us when we first showed interest. And that response time never wavered during the onboarding and early stages of the process. The team has been very helpful.
What's your favorite feature in Passare?
We love the forms in the software because it has simplified our processes and helped us better serve families. That has been our most used part of the software, and it has saved us a lot of time.
Additionally, Passare's reporting tools were instrumental in our team's ability to stay on top of our funeral home's growth.
Overall, Passare improved our processes in more ways than one and made everything more efficient for us and families.
Would you recommend Passare to a colleague?
I have recommended Passare before, and I would certainly do so again. I appreciate its user-friendly interface, flexibility, accessibility, responsive customer service, well-structured documentation, and the company's consistent efforts to enhance the platform. At least two of the funeral homes that we recommended Passare to have implemented it and are equally happy with their decision.
Want a success story like Roger's? Learn more about Passare by requesting a demo.