How to Get Help When You Need It - Customer Support Spotlight
March 30, 2023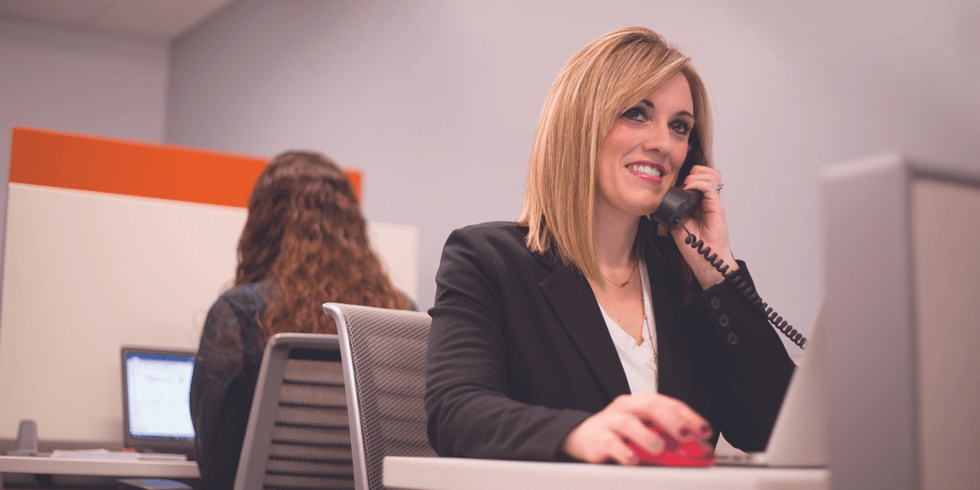 Written by Natalie Chapman, Passare Content Creator
No matter how user-friendly our software is, we know that our customers will always have questions. They get tired, they get frustrated, and they need to be listened to. And when it comes to meeting those needs and answering their questions, a screen or automated machine just can't do the trick.
That's why high-quality customer support is really important to us. When our customers have questions, we want them to have the option to call us on the phone and talk to a real person who can help solve their problems.
Why you shouldn't settle for bad customer service
As a funeral director, you've got a busy schedule. There's always something to be done, and you don't have the time to sit and wait on hold for an hour. We've even heard of admin staff sitting on hold for half a day with a provider!
This isn't productive for anyone, and that's why we believe that answering the phone when our customers call is the most efficient method of support for everyone.
Our customers share their experiences with Passare support:
We love our support team and think they offer 5-star service every time. But don't take our word for it! Take it from John and Kent - two Passare customers who share their experiences working with our support team.
John's experience:
"Passare customer service is great. Real people answer the phone, and I think the longest hold time I've had on hold is 30 seconds. That is unheard of for most companies nowadays. So many places are automated, and you type in your account number. Then you hit the wrong menu option, hang up and go through 10 minutes of menus again. It takes a long time to finally talk to a human. That's never been my experience with Passare's customer service."
-John Urban, Fayette Memorial Funeral Home & Crematory
Take it from Kent:
"I could go on and on about Passare's customer service. They have got a golden ticket there. All the folks that I've had an opportunity to meet and actually talk with have been on a level of superiority. Hats off to those fine folks.
One of the biggest turnoffs to me when considering any company is the use of an automated phone. You get asked to push 1 or 2 and then you never get anybody. When I got into the funeral service, I started operating according to a simple rule: if the phone rings twice, you better be breaking your neck to get to it. Passare has the same standards. After 1 or 2 rings, the phone is answered by a live person, and that person actually listens to what I need, what I have to say, and what I'm looking for."
-Kent Wilson, Groesbeck Funeral Home
We love Kent's rule of "if the phone rings twice, you better be breaking your neck to get to it." If the phone line rings on and on, people are less likely to stay on the line. As long as our support team is available, you can guarantee they won't leave the phone ringing. We actually want to talk to you!
We do more than "fix" problems
By providing good customer service, our funeral homes are able to:
Talk to a real human, get your questions answered, and solve problems in less time.

Get the opportunity to build business and personal connections with your software provider.

Give feedback that matters. When you work with a support team that truly cares, you're able to share your feedback on their product so they can continue to make improvements that will be truly helpful for funeral directors everywhere.
Plus, our support team has been able to make some pretty cool friends along the way.
Want to learn more about Passare? Learn about our support services here or get a demo to see the software today!