How to Position the Planning Center to Families
January 22, 2021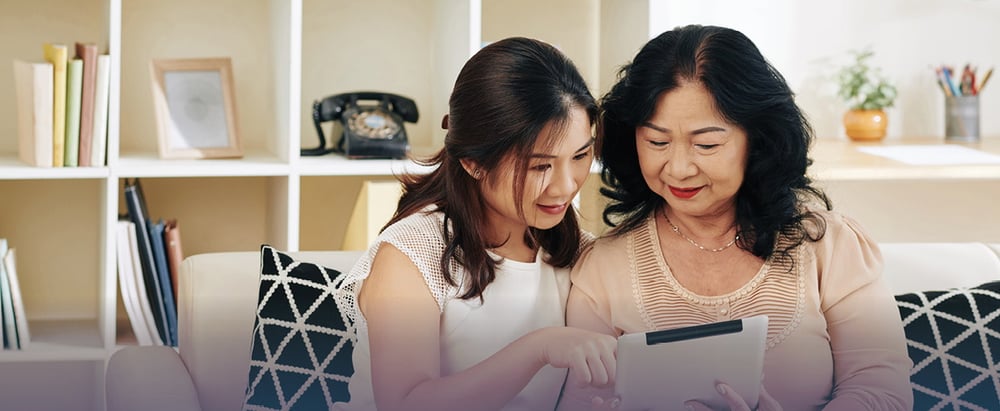 Passare's Planning Center allows the family to be involved with the funeral planning process, whether they live around the corner or in another state.
By Chris Gomez, Director of Product Marketing
As a funeral professional, you love working with families to plan one-of-a-kind funerals or memorials. But collaborating with families can be challenging, especially if a family can't drop by the funeral home due to pandemic regulations or simply because they don't live in the area. That's where Passare's Planning Center comes in. In short, the Planning Center allows the family to be involved with the planning process, whether they live around the corner or in another state.
(If you haven't already, I recommend that you read all about the Planning Center HERE.)
Introducing Families to the Planning Center
If you're the only funeral home in your area using Passare, this may be the first time a family has ever heard of the Planning Center. So, you'll need to explain what it is and the benefits it provides. Below, we've listed three benefits that you can use in your conversations with families while you're introducing families to the Planning Center:
1. A family can start planning anytime, anywhere.
Family members don't have to be in the same town to begin taking care of the basic information. They can do this from any location on any internet-connected device.
2. The Planning Center is easy to use.
The user-friendly design and simple three-step process make it easy for families to use during one of the most difficult times of their lives.
3. A family has access to reliable and helpful resources.
Those planning a funeral for the first time will benefit from a wide range of resources that cover what they will need to plan a healing and meaningful funeral.
Explaining the Value of the Planning Center to Families
Here is an example of what you might say to a family when explaining the value of the Planning Center and why they should use it:
"Our funeral home has many tools to help you through this difficult time. One we use is our online Planning Center. This is a place where you can begin collecting some of the necessary information that'll be needed in order to plan your loved one's service. The nice thing is you can start planning from anywhere on any internet-connected device. The Planning Center also includes helpful questions that ask you to brainstorm how we can best honor your loved one and make it a healing experience for you. And, if you have questions along the way, I'll be there to guide you, and you can access our library of resources and articles."
Of course, this is just an example. Feel free to alter, add, or remove any information to make this conversation more comfortable and personal to you. However, we do suggest that you reference the three benefits in some way because families have said those were the most helpful to them.
That's it! Join me next week where I explain how you can invite families to use the Planning Center.
Not a  Passare customer? No problem! Check out this FREE self-guided tour of the Planning Center.  
Already a Passare customer? Thanks! We appreciate you! Active Passare users can learn more in Passare Support!  
Read all the articles in this series!
Collaborating with Dispersed Families
Collaborating when Families Don't Want to Come in Right Away
Collaborating when Families Want Custom Experiences
How Families (and YOU!) Benefit from Using the Planning Center