How to Use Technology as a Competitive Advantage
July 10, 2023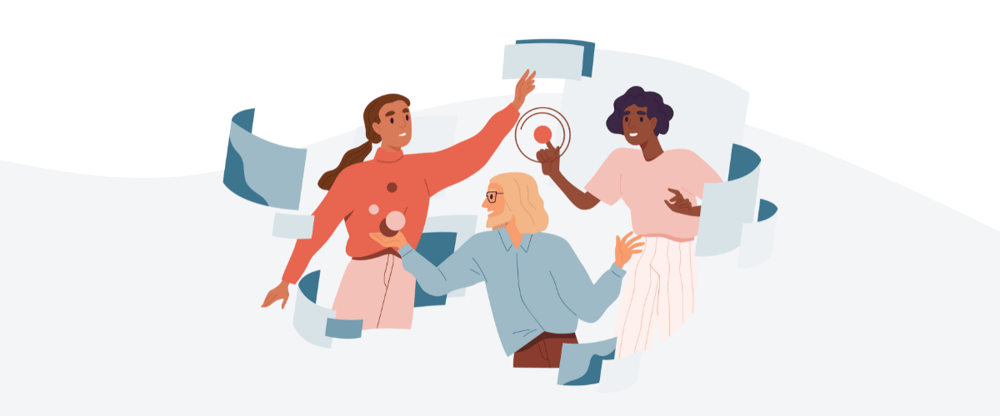 Written by Natalie Chapman, Passare Content
As a funeral home owner, you know that standing out from competitors is no small task.
While your funeral home is likely the best choice for families in your community, how can you be sure you reach families first with your unique offerings?
With the right technology, you can reach families before competitors to give them the service only you can provide.
In this article, you can learn about 5 different technologies that can help your funeral home:
Get more leads

Improve at-need services to families

Manage your everyday tasks
Let's get started!
5 different technologies that will keep your business competitive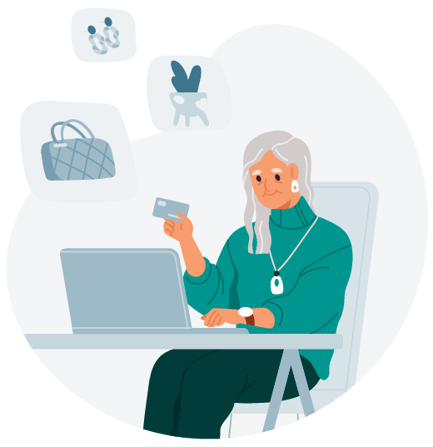 Technology to get more leads
#1: An online preplanning solution
In today's tech-savvy world, people can purchase anything from groceries to clothing items without ever setting foot in a store. And if you're still in the mindset that not many people are using these online shopping options, think again!
In a recent consumer study, 92% of respondents said they have purchased groceries, clothing, or personal items online. And a growing number of these digital shoppers are looking for ways to start the preplanning process online.
So, how can you bridge the gap? With an online preplanning tool!
This tool is a great way to give options to families who want to plan online and work with a trustworthy funeral home (like yours!).
Plus, your funeral home can reach more families and create a steady source of qualified leads for your funeral home.
Learn more about this option in this article by Funeral Directors Life about how to get more preneed leads and sales online: 4 Ways to Increase Your Preneed Sales Online >>>
#2: Digital marketing solutions
Websites and social media are some of the main ways consumers research businesses these days. This means your funeral home's online presence will likely be a family's first impression of your business.
This begs the question: When families are researching your funeral home online, what will they find?
To create a strong, positive online presence for your funeral home, you're going to need a good digital marketing plan. Here are a few digital marketing tools that can help your funeral home reach more families online:
A high-quality website

Custom videos that speak to your services

Engaging social media pages

A digital lead-generation strategy
Take the first step in creating a strong digital marketing plan with this eBook that includes best practices and tips to help you reach more consumers in your market!

Download Digital Marketing 101 eBook >>>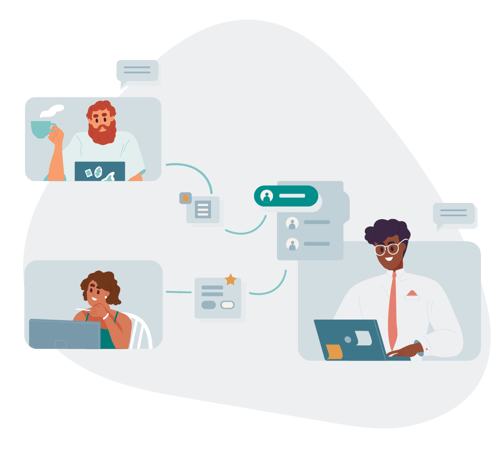 Technology to improve at-need services to families
#3: A digital at-need planning tool
As a funeral director, you know how important it is to provide the easiest, most stress-free planning experience possible.
But this can become difficult when families:
Live out of state

Don't want to come into the funeral home right away

Can't coordinate a time for everyone to attend the arrangement conference
All this leaves you scrambling to come up with a solution that works for everyone.
There's a better way. An at-need planning tool!
An at-need planning tool helps you stay connected to families throughout the entire planning process. And by collaborating online every step of the way, you can plan the most meaningful service no matter where a family lives.
For example, in Passare's Planning Center, funeral directors and families can work together on the obituary and gather vitals and other details online. Collecting information before the family arrives means you can spend more of your time creating a meaningful service.
Get a free virtual tour of the Planning Center today to see how you can provide the best at-need planning experience for your families. >>>
#4: Livestreaming
What happens when a family member is sick or can't afford to travel to the funeral?
During the pandemic, many funeral homes turned to livestreaming to find a solution to this problem and provide families with a way to attend the service.
Livestreaming is a unique at-need offering that can help families attend a funeral, no matter the limitation. With a high-quality livestreaming service, you can set your funeral home apart by:
Broadcasting events in real time

Offering quality recordings to families

Helping all family members and friends heal from wherever they are
These are just a few ways you can use livestreaming to give you a competitive differentiator and increase revenue.
And livestreaming doesn't have to be difficult or tedious either. Read this article to learn 7 funeral livestreaming tips to make sure you have success from the get-go.
7 Funeral Livestreaming Tips for Success >>>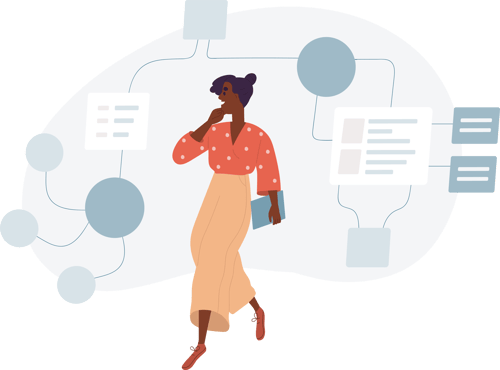 Technology to help you manage your everyday tasks
#5: Funeral home software/Digital case management
If only logging case details was the easiest part of your job…
The fact is you have way too much on your plate to spend time retyping case details into multiple places. What if you could complete paperwork, work with families on service details and the obituary, track items with barcode technology, manage accounts receivables, and get accurate reporting, all in one place?
Funeral home software (or digital case management software) helps you save time on paperwork and decreases the time you spend on administrative work. The result? You get more time back in your day to do what you love most: serving families.
Here's how:
With automations, enter information one time, in one place, and see it show up everywhere, making workflows faster, better and cheaper!
With Passare, you can even integrate with other services you use like your website or print provider so you don't have to re-enter information there either. 😎 See our 30+ software integrations here.
Another way funeral home software can improve your business is with real-time reporting.
With Passare, you get real-time reports sent straight to your inbox to get insights on things like:
Cash-flow

Number of families served

Cremation vs. Burial

Types of services based on zip codes
Knowing how your business is doing can give you a good idea of areas to improve for sustainable growth and success over time.
Find new ways to use technology in your funeral home
You've seen how technology can improve your service to families, promote your brand, and help you stay ahead of competitors. Now it's time to take action!
Whether you try one of these solutions or all 5, taking one step towards change pays off.
And hey, it could even make your funeral home the go-to one in your area.
We can help you with funeral home software. Start your search with us and get a demo of Passare today!