The Fastest Way to Create Your Holiday Mailing List
November 09, 2023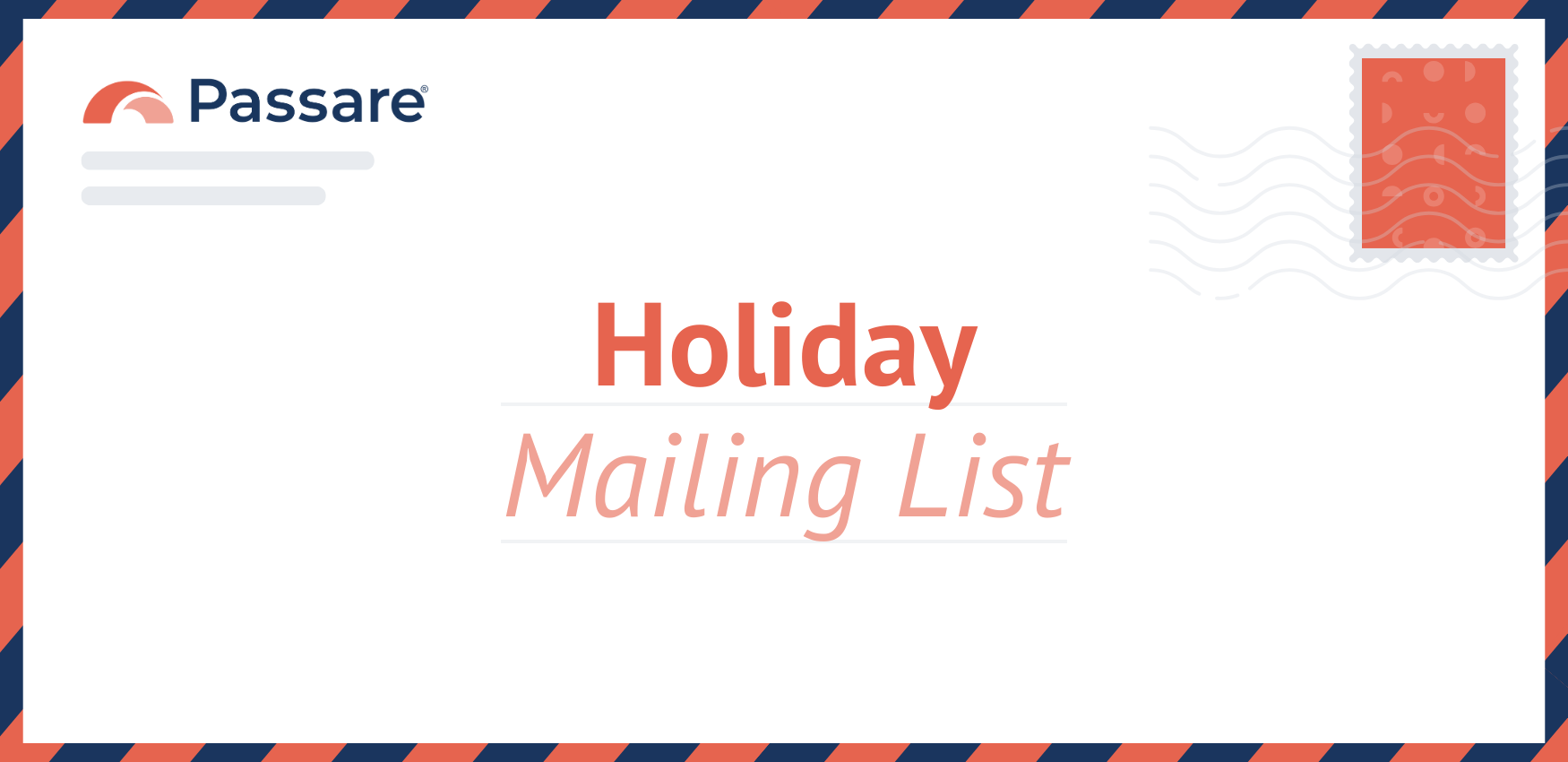 Losing a loved one isn't easy.
And for families, the holiday season can be especially difficult emotionally.
That's why many funeral home owners reach out to families during this time. Some invite families to remembrance events in their funeral homes. Others send a simple Christmas card to show families they care.
Sending cards to your families sure sounds doable.
But here lies the challenge:
The holiday season is a busy one. You likely don't have the time to find hundreds of addresses, print mailing labels, and pack and send your invites.
In this article, we'll explain the easiest way to create a holiday mailing list for your funeral home in minutes.
So, without further ado, let's get to it…Christmas is just around the corner!
#1: Gather your addresses
Gathering addresses for any mailing list takes time. And you've served numerous families throughout the year, so you'll need an easy way of rounding up addresses.
With Passare, you can build a report of addresses with the case information you've been entering all year.
Here's how:
Start by selecting what information you want to gather and what individual you want to gather it from. For example, you might select "Full Name, Address Line 1 (Address Line 2 if needed), City, State, and Zip" for "all family and friends."
From there, you can run a report in Passare, and generate an Excel file with all your addresses. Best of all, it takes just a few minutes. No additional data entry is required!
#2: Start a mail merge
Now that you've got your handy dandy spreadsheet, it's all coasting from here!
Once you've downloaded and saved your spreadsheet, open Microsoft Word, and in the top ribbon, select "Start Mail Merge."
During this, you'll be prompted to fill out information like selecting a vendor (UPS, USPS, etc.) to ensure your labels are formatted correctly for the shipping service you'll use.
After formatting your labels in Word, you can add your addresses!
#3: Create your labels
For the final step in creating your address labels, all you have to do is upload your spreadsheet report, and each address will appear on the individual labels.
#4: Print and you're done!
Now, all you have to do is print your labels, and you're ready to start stuffing envelopes!
Watch this short video to see how to create your mailing list with Passare. 👇
Prefer step-by-step instructions? Visit this help article ➡️
No more retyping addresses...Merge, print, and go!
With Passare, you can create a list of contacts faster, easily print all mailing labels at once, and get your holiday invitations out earlier.
Now, there's nothing standing in your way of hosting an incredible event for families in your community. Need ideas for the type of event to host? Check out this article. ➡️
Want to learn about other features in Passare that can help you crush time on data entry? Fill out the form below to get a demo of the software!