The New Funeral Consumer: Funeral Friends
March 06, 2020
By Josh McQueen, Vice President of Product
It's no surprise that funeral consumers are changing. In fact, I reviewed four different factors affecting the funeral industry in the "Forces of Change" blog series I published in January. These forces included the technological revolution, dispersed families, society's limited experience with death, and shifting religious views. In this industry, the only constant is change. And you may have a few thoughts about how to prepare for this change, such as: who exactly are these new funeral consumers? Just how much change are we talking about? Change can be scary, but in this blog series, I will reveal the traits and characteristics of the new funeral consumer and offer advice on how to manage these new consumer expectations.
And the Survey Says…
In 2011, some of the largest funeral homes in the nation started noticing that the customers they were seeing were very different from previous generations. To find out what was going on in their markets, they hired McKee Wallwork + Co, a market research firm, to conduct the largest study ever performed on funeral consumer behaviors and preferences. McKee Wallwork + Co interviewed 3,000 individuals and asked them hundreds of questions to identify consumer preferences and trends.
The study revealed six distinct consumer types, or "personas," that are in your market today. The consumer types were the Pine-Boxers, Funeral Friends, Polite Farewells, Dead-Enders, Solo Secularists, and Click & Callers. The study also revealed that some consumer types were growing while others were declining in numbers. Last week, I covered the Pine-Boxers, the largest segment of the funeral market. Let's continue with the Funeral Friends!
The Funeral Friends at a Glance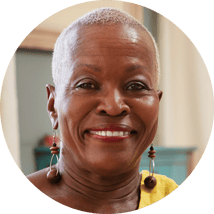 Funeral Friends account for 21% of the funeral market, just behind the Pine-Boxers. This group is called "Funeral Friends" because more than any other type, they see and understand the value of a funeral, a funeral home, and you. In fact, they are more likely to be loyal to a funeral home because of a personal relationship they have with the funeral director or owner. This group values their interpersonal relationships, and due to their high regard for funerals, this type is willing to spend more than any of the other consumer personas. They are very religious and attend church almost every week. They also believe it's important to have a viewing and prefer a service led by a spiritual leader. One Funeral Friend said, "Help me step-by-step to honor my loved one in a way that is worth paying more for and is as memorable as they are."
The Funeral Friends by the Numbers
Here are some statistics gathered from the McKee Wallwork + Co study:
58% of Funeral Friends are female.

92% of this group is under 65 years old.

53% work full or part-time while 20% is retired.

The median income for this group is $45K.

Education level is high school or some college.

They can be found predominantly in the South.
This information shows us a glimpse of the preferences for this type of consumer. Funeral Friends are highly social. They will likely demonstrate southern hospitality and value relationships with people. They rate tradition highly, with 91% responding that tradition and ceremony are essential in a funeral service. They also understand the need for a funeral to assist the grief process, with 98% agreeing that grieving is necessary. Since Funeral Friends are driven by relationships, they appreciate the funeral director's role in the process, and only 5% prefer to plan a funeral over the phone or online.
The Funeral Friend Consumer and You
If there were an ideal funeral consumer, the Funeral Friend type would be it. They want to engage and plan, they want to gather and remember and ensure their loved ones are cared for. As a result, they are willing to spend a little more on a more personalized service. Basically, this type is happy with funerals just the way they are. When speaking to a potential Funeral Friend, keep these things in mind:
Give them a hands-on planning experience that allows them to personalize the service.

Encourage events that will bring people together, such as a visitation/viewing or gathering.

Offer additional services that will make their lives easier, such as catering, child care, and other concierge-type services.
Next week, join me as we analyze the next group of new consumers: Polite Farewells.
For more information about the six funeral consumer personas, including a further break down of each type, download our free eBook titled "The New Funeral Consumer."