The New Funeral Consumer: Pine-Boxers
February 28, 2020
By Josh McQueen, Vice President of Product
We all know funeral consumers are changing. In a recent series of blog posts, I went over several of the forces of change affecting the funeral profession today, including the technological revolution, dispersed families, shifting religious views, and our society's limited experience with death. Ready or not, change is coming our way. But you may be wondering…how exactly will these changes affect me and my business? In this next series of blogs, I will show you exactly what the new funeral consumer looks like and offer advice on how to better serve these families in your funeral home.
And the Survey Says…
In 2011, some of the largest funeral homes in the nation started noticing that the customers they were seeing were very different from previous generations. To find out what was going on in their markets, they hired McKee Wallwork + Co, a market research firm, to conduct the largest study ever performed on funeral consumer behaviors and preferences. McKee Wallwork + Co interviewed 3,000 individuals and asked them hundreds of questions to identify consumer preferences and trends.
The study revealed six distinct consumer "personas," or types, that are in your market today. The consumer types were the Pine-Boxers, Funeral Friends, Polite Farewells, Dead-Enders, Solo Secularists, and Click & Callers. The study also revealed that some consumer types were growing while others were declining in numbers. In this next series of blogs, I will go over each type of consumer and give you insights you can apply to your own market. Let's start with the Pine-Boxers!
The Pine-Boxers at a Glance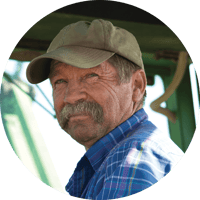 You might be asking yourself, who are the Pine-Boxers? How can I serve them? Well, Pine-Boxers make up about 22% of the funeral market, which is the largest segment. They are aptly named because they are likely to tell you something like, "just bury me in the same pine box we put Dad in." This group tends to have a no-nonsense, matter-of-fact attitude toward funerals and will not bring much emotion into the planning process. One Pine-Boxer summed up his attitude by saying, "Help me get 'er done quickly and simply…and I'm not going to spend a fortune." Pine-Boxers are very price sensitive, but they tend to prefer burial over cremation. Most identify as Christian but may not be regular churchgoers.
"Just bury me in the same pine box we put Dad in."
The Pine-Boxers by the Numbers
Here's a bit more information about Pine-Boxers:
63% of Pine-Boxers are male.

93% of this group is under 65 years old.

52% work full or part-time while 21% is retired.

The median income for this group is $45K.

Education level is high school.

They can be found all over the nation.
This information gives us a bit of insight into what this type of consumer prefers. Pine-Boxers are generally hard-working, salt–of–the–earth type of people. They tend to be practical and traditional, with 60% responding that tradition and ceremony are important. They also overwhelmingly prefer to plan a funeral service in person rather than on the phone or online. Pine-Boxers are driven by relationships and community connections. 88% believe that grieving is necessary and 92% identify as either Catholic or Protestant in faith.
The Pine-Boxer Consumer and You
While this group may not be willing to shell out thousands of dollars on an elaborate funeral, they do have a preference for burial and tradition. They will rely on your expertise to guide them in making budget-friendly decisions. When speaking with a potential Pine-Boxer, here are a few pointers:
Reduce any anxieties about price on the front end: "We will help you plan a healing ceremony that honors your wishes and your budget."

Keep things simple with disposition, but encourage events that will bring their community together, such as visitation/viewing, ceremony, and gathering.

Emphasize how these events help their family and friends process their emotions of grief.

Assist with inexpensive personalization ideas and special touches such as memorial videos, music, and display or photos or memorabilia.
Next week, join me as I break down the second-largest group of new consumers: Funeral Friends. See you there!
For more information about the six funeral consumer personas, including a further break down of each type, download our free eBook titled "The New Funeral Consumer."