The New Funeral Consumer: Polite Farewells
March 13, 2020
By Josh McQueen, Vice President of Product
Funeral consumers are changing before our eyes, and this change has been linked to four different factors that are affecting the funeral industry. These "Forces of Change" were subjects of a recent blog series and they include: the technological revolution, dispersed families, society's limited experience with death, and shifting religious views. Now, in this industry, it's fair to assume that change will occur over time. We've seen it happen. And, you may be asking yourself how to prepare for this change and how to serve these different families. Well, in this blog series, I will divulge information about these new funeral consumers and share advice on how to meet their expectations.
And the Survey Says…
In 2011, some of the largest funeral homes in the nation started noticing that the customers they were seeing were very different from previous generations. To find out what was going on in their markets, they hired McKee Wallwork + Co, a market research firm, to conduct the largest study ever performed on funeral consumer behaviors and preferences. McKee Wallwork + Co interviewed 3,000 individuals and asked them hundreds of questions to identify consumer preferences and trends.
The study revealed six distinct consumer types, or "personas," that are in your market today. The consumer types were the Pine-Boxers, Funeral Friends, Polite Farewells, Dead-Enders, Solo Secularists, and Click & Callers. The study also revealed that some consumer types were growing while others were declining in numbers. Recently, I covered the Pine-Boxers and Funeral Friends. Now, let's check in with the Polite Farewells!
The Polite Farewells at a Glance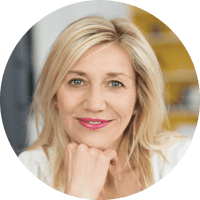 Polite Farewells account for 16% of the funeral market, behind Pine-Boxers and Funeral Friends. This group is predominantly female and is likely to be married with children. They largely identify as Catholic, and non-denominational/protestant Christian. To further paint a picture, the Polite Farewells prefer wine to beer, Ford to BMW, and JC Penny to J. Crew. Polite Farewells see value in a funeral home and funeral director. Naturally caring, they will often put the needs and desires of their family and friends before their own.
The Polite Farewells by the Numbers
Here are some more details about this type:
71% of Polite Farewells are female.

93% of this group is under 65 years old.

49% work full or part-time while 19% is retired.

The median income for this group is $65K.

Their education level is college with a degree.

They can be found all over the U.S.
This information reveals the preferences for this type of consumer. To further specify, Polite Farewells are likely to be 35-64 and married with children of various ages. They view traditional services moderately, with 59% saying that tradition and ceremony are important. 96% agree that grieving is necessary but preferably with close friends and family because 33% don't want a home full of people. 12% think it is important to see the body during the service, but 26% said viewing the body isn't something they want to do. Polite Farewells would still rather make arrangements with a funeral director in person, but 14% stated they would rather plan by phone or online.
The Polite Farewell Consumer and You
This type of consumer has a bit more money to spend on a funeral, but they may need help figuring out what they need for their ideal service. That is where you come in. When consulting with a Polite Farewell consumer, consider that they may not be as knowledgeable about funerals or the planning process as a Funeral Friend and may need more assistance. They are willing to provide a great service for their loved ones, but they may need more time to make final decisions. Check out these tips if you recognize a Polite Farewell consumer in your funeral home:
Walk them through their options when it comes to a traditional ceremony vs. an alternative service. They may not know what options are available.

Encourage events that will bring the family together without the body present, such as a gathering, celebration of life, or memorial service.

Allow them to personalize the service as they see fit but offer your expertise throughout the process.
Up next, I'll disclose information about the fourth type of new consumer: Dead-Enders.
For more information about the six funeral consumer personas, including a further break down of each type, download our free eBook titled "The New Funeral Consumer."