Collaborating when Families Don't Want to Come in Right Away
January 03, 2022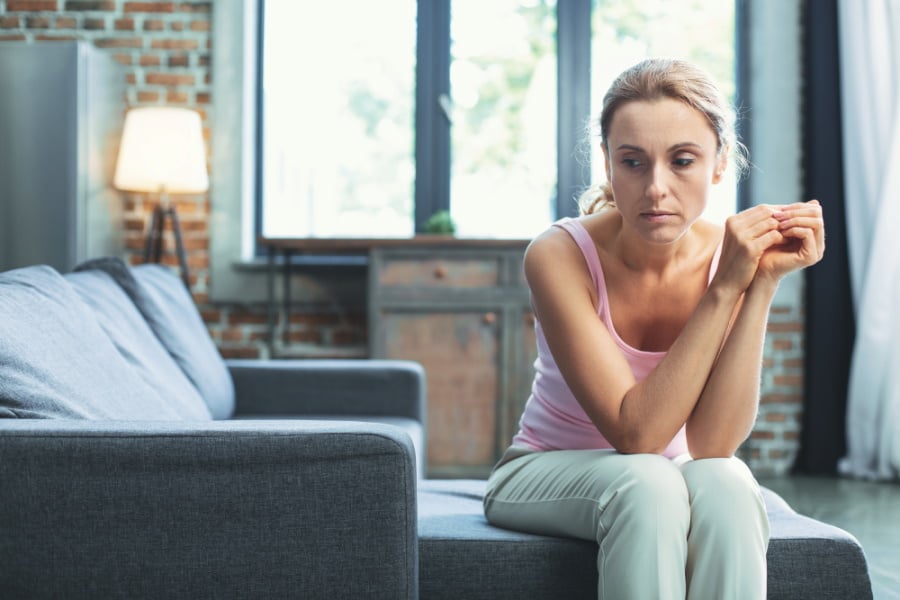 Passare has developed a way for you to easily interact with your families online so that you can offer that blended experience, and it's called the Planning Center.
By Josh McQueen, Vice President of Product
You may have noticed that many of the buying preferences of your families have changed, not only in the funeral market, but in every industry imaginable. Major corporations have adapted to the changing consumer, often providing online and in-person options for shopping. Now, families can choose to shop entirely online, entirely in store, or take a blended approach where they research and gather information online and then pick up their order in store. Car dealerships are also transforming how consumers shop for vehicles, offering online purchasing options and even delivery of a vehicle right to someone's doorstep.
Due to this type of innovation in other industries, we have the opportunity to wow our customers by going above and beyond their expectations for a funeral planning experience.
A Personal Touch
Low-cost online providers are popping up all over because there is a demand out there for an online buying experience when it comes to funeral and cremation purchases. But your funeral home has a competitive advantage over these online-only experiences. Online providers lack that personal touch that is so needed during a time of grief and loss. After conversations with hundreds of families, we've learned that even though people may want to do their own funeral research, they want someone to guide them through the funeral process. They want a digital experience blended with a personal interaction. So, how can we bridge that gap? Passare has developed a way for you to easily interact with your families online so that you can offer that blended experience, and it's called the Planning Center.
The Challenge of Planning: When Families Don't Want to Come in Right Away
Every family is different, but we have started to notice some common trends among consumers that can lead to some challenges for your funeral home. One of those challenges is when families don't want to come in right away, which was and continues to be a problem during the pandemic.
Convenience is Crucial
Regardless of funeral home size or location, when we ask funeral directors how families have changed, they all say something similar. To be more specific, one funeral director had this to say, "It used to be that when someone passed away, the family dropped everything to make arrangements for the service. Now, families want the service to be at a convenient time, scheduled around youth sports or work."
In the past, a death would occur on a Monday and the funeral would take place on that Wednesday. Even before the pandemic, families would request to have the funeral two to three weeks out on a weekend that works for the family that will be driving or flying in. These changes in preferences are likely due to families being more dispersed, allowing time for family members who live further away to travel in for the service.
Reach Families Regardless of Location
Since many families aren't coming in right away, especially right now, many funeral directors and funeral homes are planning the details through back-and-forth phone calls and emails. I don't know about you, but that doesn't sound ideal for any party involved. There's an easier, more convenient way to plan…the Planning Center.
The Planning Center: An Online Solution
We designed the Planning Center to be flexible and to meet the needs of a range of situations. Some families are more dispersed than others; some need to wait weeks or months before they can gather together. Other families might prefer to communicate with your funeral home remotely. Instead of waiting to plan or playing phone tag, funeral homes can now use the Planning Center to gather basic information and start planning with families online.
With the Planning Center, you can help families:
Write the obituary from anywhere

Upload and share files, photos, and documents

Gather basic information about the loved one for the death certificate

Get signatures online quickly and easily

Create checklists for the family to follow

And more!
If the family doesn't want to come in right away or can't come in, you can help them complete all of the steps above before they set foot in the funeral home. Best of all, you can reach families to help them plan regardless of where they are physically located. What's more convenient than that?
For more information about the Planning Center, click the button below or download

this FREE eBook

!
Read all the articles in this series!
Collaborating with Dispersed Families
Collaborating when Families Don't Want to Come in Right Away
Collaborating when Families Want Custom Experiences
How Families (and YOU!) Benefit from Using the Planning Center