Myth vs. Reality: Families Don't Want to Collaborate Online
December 18, 2020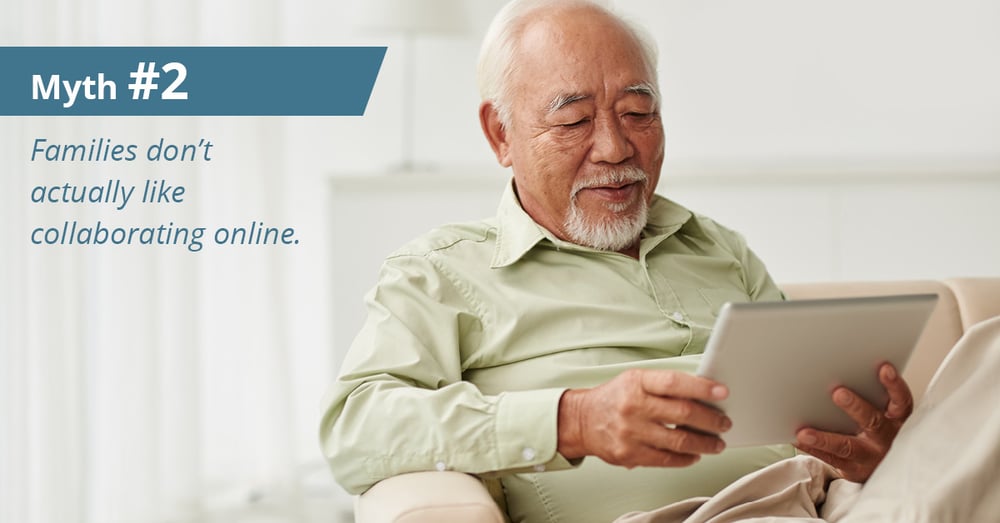 Funeral home software has many myths, and this article sheds light on one about families and collaborating online!
By Chris Gomez, Director of Product Marketing
Your families are changing, especially the way they are starting to communicate and interact with businesses online.
A decade or two ago, you probably conducted all – if not most – of your arrangements in person. But over the years, with advancements in funeral home software and technology, you've probably noticed that more and more families want to be able to reach you online and communicate with you over the phone or via email, text, and even social media.
The problem is, all of these different methods of communication can lead to miscommunications, missed messages, and lost files.
The good news is that with the right technology, you and your families can easily communicate online and keep everyone on your team in the loop!
Addressing Misconceptions
Because this is a new concept, there are a lot of misconceptions out there about using software in a funeral home with families. I want to take a moment to address these concerns and share what the data actually shows based on hundreds of thousands of at-need cases in Passare. Last week, I debunked the first myth, "Funeral directors lose that 'personal touch' when they use collaboration software." Read it HERE.
Now let's move on to the next myth!
The Myth: Families don't want to collaborate online.
Statistics show that online sales have skyrocketed since the pandemic, and more people are shopping online than ever before. If you couple this fact with industry trends, such as a technological revolution and a dispersed society, you'll begin to notice new types of funeral consumers.
These trends have helped to identify six distinct types of funeral consumers, two of which are on the rise across the nation: the Solo Secularists and the Click & Callers. These two types of consumers rely on internet research to help them make decisions and learn more about the services they are interested in.
The Reality
To Solo Secularists and Click & Callers, a convenient online process is music to their ears. Not only will they appreciate the option to collaborate online, close to 60% will actually take you up on the offer!
Offering your families an online planning option gives you the opportunity to serve a growing number of consumers who either prefer to do business online or appreciate the option to work from home.
Why the Planning Center Works
The Planning Center is specifically built to help you connect with these families. Your families can enter vital statistics from the comfort of home, collaborate on the obituary, upload photos and files, and even sign documents online!
You may be wondering if this is a small segment of the population. According to the largest study ever conducted on funeral consumers, Click & Callers and Solo Secularists will grow to 1 out of 2 consumers in just a few years. That means families are expecting to work with you online. Funeral homes who want to do well with the new funeral consumer need to ensure they have a solution to help them interact with families throughout the planning process and from anywhere.
That's why we have the Planning Center.
See the Planning Center for yourself!
The Collaboration Software Series