Passare Announces New Public API for Web Providers
February 17, 2020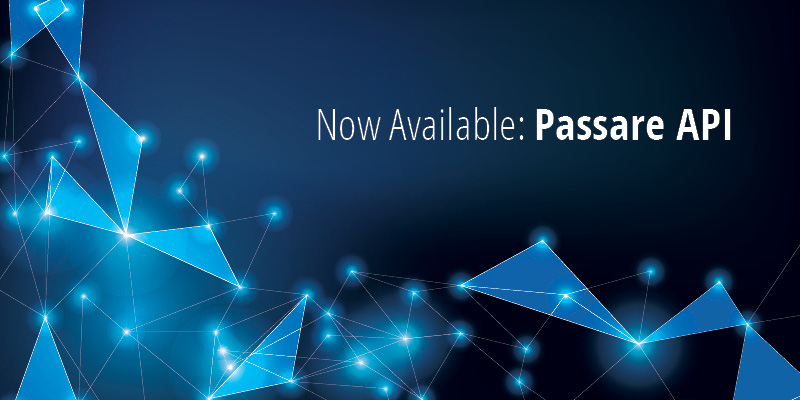 Abilene, TX – Passare, Inc. is pleased to announce our groundbreaking public API (Application Programming Interface) that can now allow any website provider to integrate with Passare.
"We are excited to announce that our Public API for website providers is now available," said Josh McQueen, Vice President of Product at Passare. "This project has been a priority for us because we are always looking for ways to help our clients be more efficient with their daily operations."
An API is like a key that unlocks the information within Passare and allows it to be sent to another website. With Passare's API, funeral directors can enter funeral information from service details to obituaries (and more) and then transfer the information to their website with the click of a button.
"The API is going to save a lot of time for our customers," said McQueen. "We already integrate with several select website providers, but our public API really opens up the opportunity to integrate with ANY website provider, including custom funeral home websites."
The public API provides a secure connection to Passare for website providers who have been granted Passare's API key. Data can be transferred on a case-by-case basis, which means the funeral home can decide which cases are transferred over.
"As always, our goal in creating this API was to create a best-in-class solution," McQueen continued. "We started getting more requests from providers to integrate with our software than we could handle, so rather than program one integration at a time, we started working on a solution that would benefit everyone. Next up, our plan is to expand our API capabilities to other types of funeral home software applications."
Contact your Passare support team at 800-692-5111 or email support@passare.com to learn how to grant your website provider access to Passare's API. To learn more about Passare's API, go to http://bit.ly/PassareWebAPI.
For more information about Passare's cloud-based collaboration software with built-in business management tools, go to www.passare.com.