What is Collaboration Software?
November 27, 2020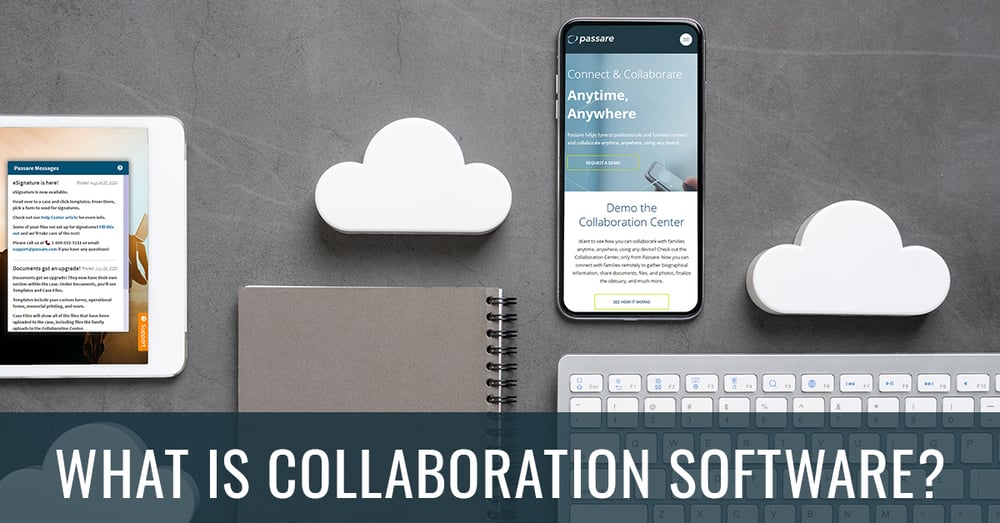 Families today want a digital experience and personal interaction with you. Give them the best of both with funeral home collaboration software.
By Chris Gomez, Director of Product Marketing
There's no denying that the communication preferences of families have changed. Consumers today have shifted how they prefer to interact with businesses, and industries are adapting to consumers' changing needs. More and more consumers prefer to shop, research, and communicate online. This begs the question: If this type of innovation is happening in other industries, why would a family expect anything different when doing business with a funeral home?
After talking to hundreds of families, we've learned that people want to do their own funeral research and want someone to guide them through the funeral process. In short, they want both a digital experience and a personal interaction. Sometimes, though, your website doesn't provide enough of a digital interaction, especially when families want to move forward with the planning process from the comfort of their home. That's where collaboration software comes in.
What's Collaboration Software?
Collaboration software helps funeral directors communicate online with their families and staff as they work on cases. Software can be downloaded onto a designated computer in the funeral home or be cloud-based, accessible anytime, anywhere, from any internet-connected device (recommended). Cloud-based access is paramount because accessibility is important whether you have one funeral home or several, if you have a few staff members or a large staff, or if your families are local or dispersed.
Software also acts as an online filing cabinet, keeping documents, service details, and case notes in one convenient place. Some software companies back up your data for free (Passare), and others will charge extra fees for backups or to export your data. The bottom line is that collaboration software should constantly back up data, include free updates with your subscription, and allow you to access your data when you need it.
Also, collaboration software provides a way for you to meet your families where they are physically, especially if they can't come to the funeral home right away to plan. An increasing number of families are dispersed, which means you need to give them an option to plan with you. If not, they may take their business elsewhere. Collaboration software allows dispersed family members and remote employees to work together on the obituary, basic information, service details, and documents.
Collaboration Software for You
We worked hard to develop collaboration software for you to easily interact with your families online and still make YOU the guide in the conversation, and it's called the Planning Center. However, some are still wary of collaboration software and its effectiveness. We understand! There are a lot of misconceptions out there about using software in a funeral home. So, next week, we will dive into a series on the myths that many funeral professionals believe about collaboration software and the truth, backed up by data from hundreds of thousands of at-need cases in Passare.
The Collaboration Software Series