Hospice Guide
14 minute read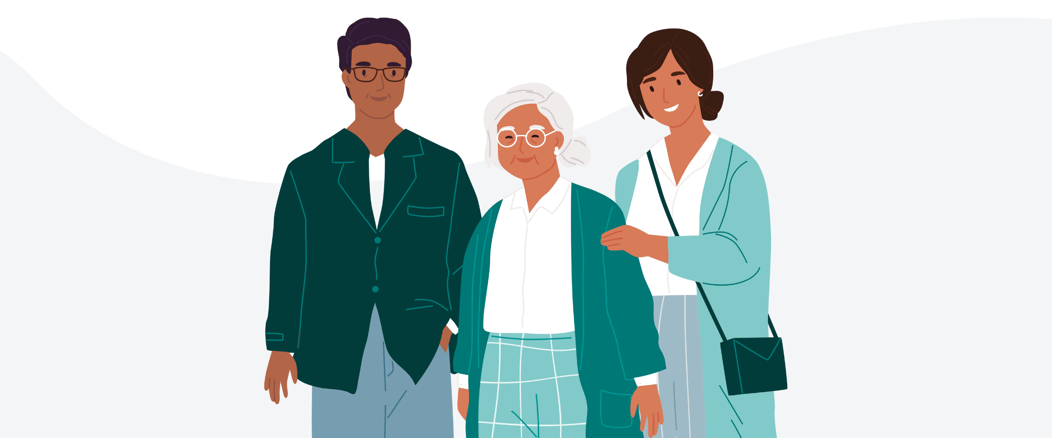 Hospice: What it is, who uses it, and why it matters
Every year, members of your community are using hospice care. In fact, nearly 52% of Medicare deaths occur in hospice. On one hand, this is good news for you. You've worked hard to build your relationship with hospice, shown them the care you provide to families, and some leads have followed.
But what if you've never tried to work or build a relationship with hospice? You may have some catching up to do. That's what this guide is all about.
Whether you have a great relationship with hospice, or you've just now started thinking about reaching out, this guide will help you increase your leads and reach more families through hospice. But first, you have to know and understand hospice before building that foundation of trust.
What is hospice?
Hospice started in 1948 and is defined as "providing specialized care to the dying." Dame Cicely Saunders was a nurse who fell in love with a dying patient during the late 1940s. The experience gave Saunders an idea that became St. Christopher's Hospice, the world's first hospice facility in 1967.
Hospice is not just one person. It's a team of doctors, nurses, social workers, clergy, volunteers, and others, who try to provide the best quality of life possible for patients. Most hospice care happens in the patient's home and usually lasts from 2 to 90 days, but can also be more.
During that time, hospice works to make sure the patient and their family are ready for what's next. They communicate with social workers, make funeral plans, talk with a spiritual advisor, work with nurses and doctors, and more.
But hospice's services don't end when the loved one dies. Hospice often follows up with grief-management resources and care after the funeral.
Who uses hospice?
Your funeral home is trying to reach the same people that use hospice, including:
Enrolled in Medicare - In 2019, 1.61 million people used hospice for at least one day before passing. That's 52% of all people enrolled in Medicare.

Female - Of those using Medicare and hospice, 56.2% were female compared to 46.7% were male.

85 and older - Also in 2019, 63% of those in Medicare who also used hospice benefits were 85 years old or older.
Why hospice matters
If you're reading this, then you've probably thought about improving your relationship with hospice. That's an important step because you're just one part of a larger effort to help families. Partnering with groups that share your goals and missions lets you build trust and reach more families in your community. Another step in connecting with hospice is learning how hospice connects with your families.
Hospice's relationship with families
The moment a family walks through your doors, you have a small window of time to earn their trust. You have to know how to quickly build a relationship with a family, but hospice doesn't have to worry about being fast. The average time someone is in hospice is 64 days. That means hospice has plenty of time to connect with families, build trust, and have meaningful conversations.
They discuss finances. The average cost of hospice is around $150 a day or $4,500 a month. For most families struggling to pay for hospice, anything beyond necessities can feel like an added burden, even something as important as a funeral. That's why it's important for you to share your value and level of care with the family, so they'll view you as a necessity.
They discuss death and grief. Most families have never talked about death before coming to your funeral home. But a family in hospice has definitely had those conversations. The moment someone is placed in hospice, nurses, social workers, and chaplains explain the grief process and what to expect to the family.
In short, these are your families to serve, but hospice has a connection with them, too. That's why building a relationship with hospice workers is so essential.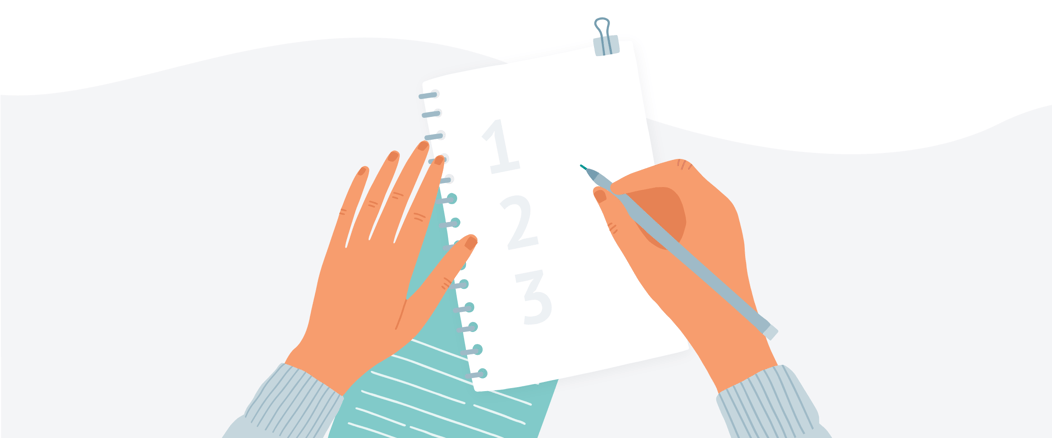 A 3-step plan to connect with hospice in your area
This guide has 3 steps that you can use to connect with the hospice teams in your area. These steps are simple and have been practiced by hundreds of funeral homes to increase their leads to reach more families. But this is just the starting point. Any good relationship takes times, and this is no different. The 3 steps are:
Create a hospice outreach program

Support hospice with your funeral home technology

Include hospice in your aftercare
#1: Create your hospice outreach program
Creating an outreach program may sound big and scary, but it's not hard. It's simply taking what you know about families and funerals and sharing it with others. So, if you want to reach hospice workers, you need to understand hospice teams, their concerns, and become a valuable and trusted option they can turn to.
That all starts with open communication.
Prioritize communication
Author Elizabeth Bourgeret said, "Communication is the lifeline of any relationship." If you don't communicate, do you really have a relationship?
Think about it: different people handle removals for your funeral home, but this means that hospice may never meet you face to face. It's hard to build a relationship with someone you never see or talk to. That's why we recommend picking one person, a point person, that will build relationships and reach out to hospice on a regular basis.
This person will be the direct contact for hospice workers. Any questions about funeral care or planning can come through one familiar source from your funeral home. This will strengthen the trust hospice has in you and your funeral home.
If you already have someone that acts as your outreach coordinator, that's great. This next tip will be even easier for you.
#2: Educate hospice on funeral planning
You've created a point of contact for hospice; now you need to be a reliable source of knowledge. This starts with learning how hospice works and what type of information they need. Search blogs, read books, and look at websites. Here are a few ideas to consider when educating hospice on the funeral profession:
Have hospice-specific materials ready to share
You already have brochures hospice can give families. What about materials just for hospice professionals? Create handouts to help hospice understand what you do and your value to families. Help them understand death benefits and important questions they need to ask families.
The more info you give hospice, the more likely they'll trust you with their families. Thankfully, other groups such as the National Funeral Directors Association and Hospice Basics have created hospice-friendly guides and brochures that you can use. Use these as a starting point. They may give you ideas on how you can write material specifically for your community.
Give presentations (bonus if they're for CE credit)
You might know a little about what hospice does, but can they say the same about you?
Hospice and your funeral home both serve a vital role for families, but neither can fully explain what the other does. Show hospice what's behind the curtain. Give presentations about important funeral information with topics like:
Preplanning a funeral with families

Final disposition and service options

Veteran and Medicare funeral benefits

How hospice and funeral homes can work together

Providing aftercare to families
One funeral director's success story
Erica Rader, Community Outreach Coordinator at Rader Funeral Home in Longview, TX, gives presentations to local hospice programs because, as a former hospice worker, she saw an opportunity to create a better relationship between her funeral home and hospice.
"I volunteered with the hospices on events. I handed out planning guides for the nurses to give to families, so we already had these existing relationships, which was great."
There's also an opportunity for continuing education with these presentations, which every medical professional needs. See your state association for the requirements.
#3: Collaborate with hospice on community events
As your relationship with hospice grows, so will your opportunities to collaborate. For things you're already doing, like seminars and workshops, invite hospice to speak and share their knowledge. The invitation may be enough to start a partnership. Other events may include:
Remembrance days
Remembrance days, or scatter days, are a way to get the community together to remember loved ones that have passed. Invite families to scatter remains, light candles, or lay flowers. Partnering with hospice for these events could be a great way to include them in the grief and mourning process and give people an opportunity to learn more about what you and hospice offer.
Volunteer events
If hospice is willing to contribute to your events, come help out at theirs. Get your name out there, build relationships, and take the opportunity to better understand hospice's needs.
It may not technically be collaborating, but taking time to volunteer at a hospice event is a great way to get your name out there and build relationships. It also gives you a chance to understand where hospice may need help or resources.
The goal of these events is to show unity between your funeral home and hospice and to get to know families in your area. These events are great for brand recognition and beneficial for you, hospice, and families.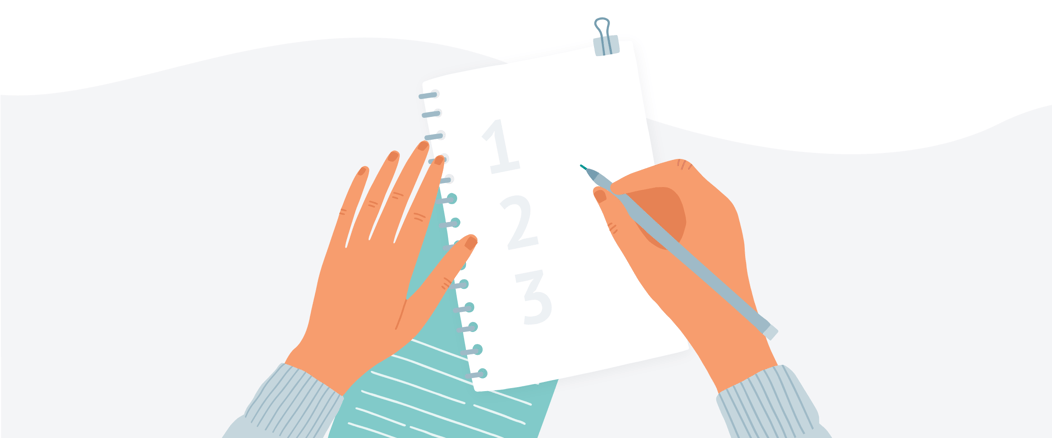 How to support hospice with your funeral home software
**The following assumes you have software that allows you to connect with families online to plan a funeral service. See our Planning Center if you're interested in learning more.**
Planning a funeral can be overwhelming. In a few short days, a family has to plan an event that properly honors a person's entire life. That's a lot of pressure, and it can be worse if the family is trying to spend as much time as they have left with their loved one.
Someone's last days shouldn't be filled with worry, and they don't have to be. With funeral planning technology, the family can start planning, feel confident in the arrangement conference, and enjoy less stress. For family members who aren't there in person, your software gives everyone an opportunity to be included no matter where they are.
This is where your funeral home software can build bridges with hospice.
Working with hospice online
Families with someone in hospice are the most in need of online planning tools. They don't have a lot of time to make arrangements or meet at your funeral home. They need easy-to-use options to make decisions, sign and upload important documents from home, write the obituary, and more.
There are a lot of ways you can use technology to work with hospice and serve families. They don't require a large budget or staff, and they can be used by any funeral home. All you need to do is commit to working with hospice.
Here are a few ways to use online planning software to build relationships with hospice and better connect with your families.
Show the benefits of planning ahead (even while in hospice)
An important part of your job is telling families about the benefits of preplanning. Hospice knows that there many tough decisions that go into planning a funeral. But they — like the families they serve — may not know that all the plans can be made in advance.
Explain to hospice that it's a huge help to families when they plan ahead of time. By preplanning, families won't have added stress, questions, or anxiety.
Preplanning saves families time, avoids additional confusion, and helps ease the pain they'll feel later. Even if someone is near death, it's much better for the families if arrangements can be made in advance. By providing additional preplanning options, hospice will see your care for families, which will strengthen your relationship with them.
Help hospice know what to talk about
It's hard to plan a funeral if you don't know what all goes into it. Teach hospice what questions to ask to start their conversation with families.
Explain to hospice that there is software that collects, organizes, and safely stores families' information. Best of all, a family can plan every detail of the funeral on their computer, phone, or tablet, and on their own time. And since families are already doing as much as they can online, they'll probably welcome these digital options.
Remember Erika Rader and Rader Funeral Home? They found great success by introducing online planning technology to families in hospice care. Chances are, you will, too.
"The success with the hospices has been overwhelming. It's really exciting that they're so excited about what a wonderful service this is for their families."
-Erika Rader, Rader Funeral Home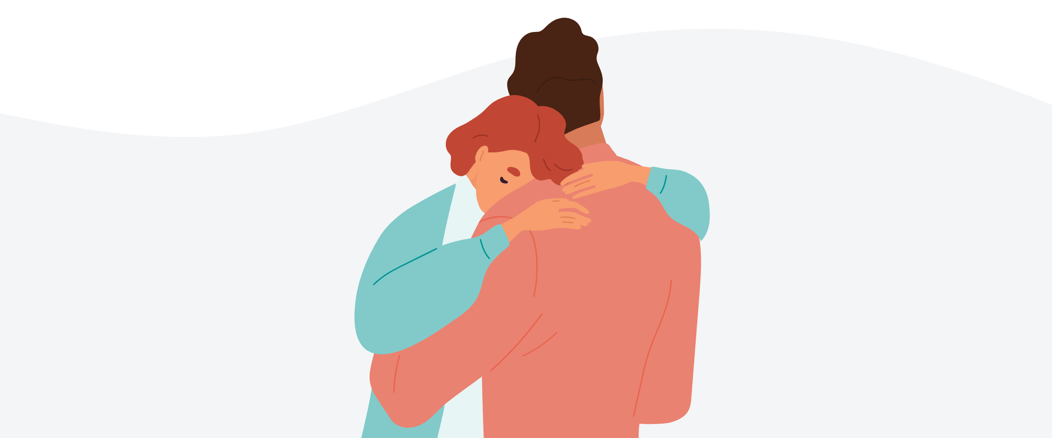 Including hospice in your aftercare
One of the most important parts of caring for families (other than planning the funeral) is helping them grieve. But who follows up with hospice? Even though most hospice groups have their own grief counselors, your wisdom is still valuable and necessary.
Here are 3 ways you can include hospice in the aftercare conversation:
Empathize with them
Hospice grieves just like anyone else. They've spent time with the decedent, gotten to know the family, and have established relationships that make the loss very real and painful. Your experience means you can better relate to and empathize with hospice workers. Because of that, they may be more receptive to your help, too.
Care for them as you do for families
What better way for hospice to see how much you care than for them to experience it themselves? This could be as simple as inviting them to the services (with the family's permission, of course), sending a card from your funeral home to the hospice staff, catering lunch, or delivering flowers.
Collaborate with them on aftercare to families
You likely have your own aftercare pieces that you send to families following the funeral. But what if families were reminded that you and hospice were thinking of them? Bring hospice onboard and include them in your aftercare to families. Share your aftercare program with hospice so they'll feel like part of the ongoing conversation with families.
This simple act will solidify a strong relationship between you and hospice and make hospice more eager to work with you in serving future families.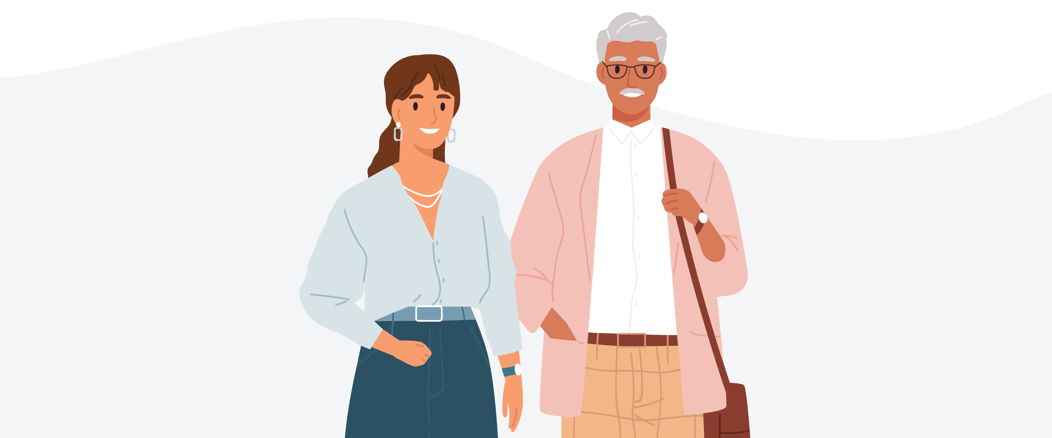 The biggest benefit of working together with hospice
It's all about your families
You and hospice share a common theme: caring for families during the worst days of their lives. Your partnership with hospice won't take away the pain of loss for a family, but the two of you can work together to guide them through it. This entire guide has been for the sole purpose of caring for families. When you create a strong bond with hospice, you create a better network of care for your families.
If you're struggling to work with hospice, remember that you're working to improve your service to families. Because everyone wins with a little teamwork.
Hospice wins
You're always looking to improve your service to families. Hospice is, too.
When you coordinate with hospice and give them the tools to better care for families, that improves their level of service and how they can best guide families. They can offer families ways to plan ahead, gather important information, answer difficult questions, and make the most of the time they have left with their loved one. This builds trust between the family and hospice and could lead to more referrals from hospice.
Plus, by including them in events, hospice can increase their presence in the community and educate families on how they can serve them in their time of need.
You win
Remember, when building a relationship with hospice, you get out of it what you put into it. It doesn't have to cost a ton of time or money, but there are a few things you must do in order to be successful in working with a hospice program.
First, you need a point of contact for hospice. It could even be your office admin or receptionist. Providing a contact that they can reach out to for questions and resources is vital.

Second, in order to receive the full benefit of a relationship with hospice, you need to provide a digital way to start planning the funeral while the family is in hospice care. The family gets extra time, hospice staff has the opportunity to guide the family through the preplanning process, and you will have some of the work done ahead of the arrangement conference. It's a win-win-win!

Finally, it's important that you commit to follow up with hospice with resources and aftercare, just like you do with families.
And don't forget, hospice is likely just as eager to build a relationship with you as you are with them. So, only one question remains: When are you going to get started?
Sources
Learn more:
National Hospice and Palliative Care Organization, N.H.P.C.O. (2021) NHPCO Facts and Figures, Hospice Facts & Figures. NHPCO. Available at: https://www.nhpco.org/hospice-facts-figures/. (Accessed: February 9, 2023).
(2022) Cicely Saunders, Wikipedia. Wikimedia Foundation. Available at: https://en.wikipedia.org/wiki/Cicely_Saunders. (Accessed: February 9, 2023).
(2021) A Brief History of Hospice Care and Palliative Care in the U.S. and Oklahoma, On Your Health Blog. Integris Health. Available at: https://integrisok.com/resources/on-your-health. (Accessed: February 9, 2023).
National Hospice and Palliative Care Organization, N.H.P.C.O. (2020) History of Hospice, NHPCO. NHPCO. Available at: https://www.nhpco.org/hospice-care-overview/history-of-hospice/. (Accessed: February 9, 2023).
The Community Outreach Perspective | Hospice Care and Funeral Service Series (2022) FD Talks. Funeral Directors Life. Available at: https://www.funeraldirectorslife.com/fdtalks/20/. (Accessed: February 9, 2023).
Final thoughts
We hope this guide provided insight to how you can increase leads and reach more families by working with hospice. If you have outreach methods in place that have been successful, share them with us - we'd love to know!
See the software that has helped hundreds of funeral homes connect with families in hospice
Passare's Planning Center allows families to start planning ahead while they're in hospice care. We've even heard of hospice nurses using the Planning Center to help out! Start connecting with families before the death occurs so you have more time to build a deeper relationship with the families you'll be serving.
Fill out the form below to get a demo of Passare to see the Planning Center and many more features that will help you better manage your business and connect with families.