eSignature Guide

Why use eSignatures in your funeral home?
Family preferences around funerals are changing.
But you likely already know that.
Recently, McKee Wallwork + Co. (MW+C), a market research firm, and Directors Investment Group (DIG), our parent company, conducted a nationwide consumer study that yielded interesting results about family expectations and behaviors. Over 3,000 carefully selected participants (aged 35-69) were asked to share their opinions about many aspects of funeral service.
Mainly, MW+C and DIG wanted to know how family preferences had changed in the last decade, especially about technology in their daily life.
Here are those statistics:
82% described themselves as web-savvy.

90% use social media (Facebook, Twitter, LinkedIn, YouTube).

92% have purchased merchandise, such as groceries, clothing, or shoes online.
These facts weren't surprising considering how comfortable people are with doing things digitally. But MW+C and DIG wanted to know how these digital behaviors translated to consumers' interactions with funeral homes. And they noticed an increase in a decade.
36% of participants expressed they were comfortable planning a funeral online, a 44% increase from 2011.
42% said they were comfortable attending a funeral online, a 121% increase from 2011.
But they also noticed other digital trends.
38% said they were comfortable ordering a casket online.

54% said they would get online assistance with writing a eulogy.

43% would create a virtual monument of their loved one online.
Families are telling us they're comfortable with online interactions. Other industries are taking notice and adopting new forms of technology to serve people in new ways because consumers are beginning to expect it. If you don't have digital solutions for them to interact with your business, they'll wind up frustrated and wondering why your funeral home hasn't kept up with the times.
Unfortunately, many funeral homes don't know how to start meeting the digital needs of families.
That's OK. This guide is here to help.
The good news is adopting some form of technology to improve your processes is a step in the right direction. To start connecting with families digitally, we recommend trying a new, electronic way to get signatures (eSignatures, to keep things short).
eSignatures free up your time, eliminate double entry, keep you organized, and so much more. And this process is easy for families to do!
However, there are several different options available to businesses today. You might be wondering:
Which solution is right for my funeral home? What should I look for? How does a tool like this work? What are best practices? Is this even LEGAL?
We'll answer all of your questions in this guide so you can feel confident knowing that your families, staff, and you will benefit from a more digital way of gathering information. And you'll keep up with consumer preferences all the while.
Once you start using eSignatures, you'll wonder how you ever managed your funeral home without them.
Let's get started!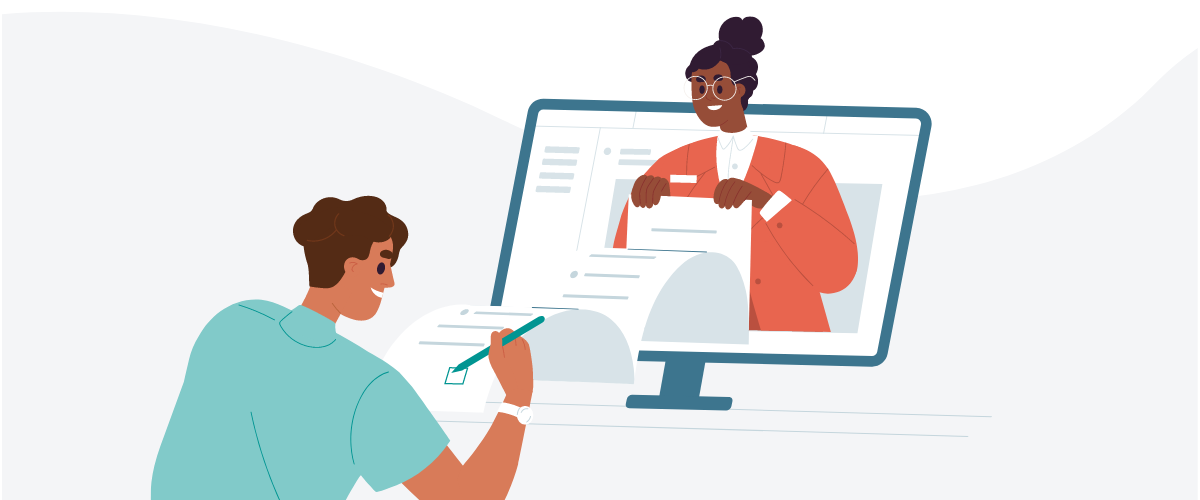 eSignature options: The good, the bad, and the inefficient
Picture this:
A family contacts you to handle their late father's arrangements. No problem. You're used to this. In fact, you're already selecting and printing forms to add to a case file for when they come in to make arrangements.
Then, you hear the daughter say something you were unprepared for:
"My siblings and I all live in different states, so no one can come in to make arrangements or complete any paperwork. We're only planning on arriving in town on the day of the funeral service. Can we do the paperwork some other way?"
You're on a tight deadline and need signed forms to finalize funeral arrangements. You need something efficient that doesn't create extra work for you or the family. And you need a solution fast.
What do you do?
Let's take a look at 3 options that funeral directors use to handle this problem.
You'll discover that some options are more efficient than others…
The bad - print, sign, scan and email
Let's pick up where we left off.
You respond to the daughter, "Not a problem! We can do everything by phone and email. I'll send over the paperwork shortly."
You think to yourself: I've had to do this process more and more lately. I know I should provide a better digital option since more families seem to be dispersed. But this option is what's working for me right now.
Unknown to you, the daughter is growing increasingly frustrated with your funeral home. She received a packet of forms via email, but there was no way for her to simply add her signatures to each form. And she doesn't have a printer. Or a way to scan or fax the documents back to you. She heads to the nearest print shop, already feeling overwhelmed with the passing of her father, and this form process isn't making the planning process any easier.
Meanwhile, you're at your funeral home wondering:
Did she open the email? Has she signed the forms yet? Should I reach back out to remind her that I need them ASAP?
Not only is the daughter dissatisfied with this inefficient eSignature process, but you're left wondering about the status of each form. And since you've been waiting, you've gotten 3 more death calls.
You know you need a better way to stay organized.
Days before the service, you receive the forms with all signatures and are relieved you no longer have to send reminder emails. You print them out, and into the filing cabinet they go.
The inefficient - third-party tools
Let's go back to the situation we described earlier, only this time, you say:
"That's not a problem at all! We have a tool that allows you to sign forms and get them back to us. No printing or scanning required! I'll send you an email shortly."
You panic a bit inside and think: I should know how this tool works by now, but how do I attach the right forms, again? And what were those settings I needed to toggle…?
After 30 minutes of tinkering, you figure it out and send a link to the paperwork for the daughter to sign. She receives an email, opens the document, and realizes she can add her signature to each form without needing to print and scan the documents. What a relief!
Within a week, you get all the forms back signed.
You think: That was quick! Well, once I remembered how it worked. Okay, how do I upload this to my case management software? And is this tool really worth the hundreds to thousands of dollars we spend every year…?
Third-party tools, like DocuSign or PandaDoc, are well-oiled machines when collecting signatures because that's exactly why they were designed. These tools work great and are simple to use, but they require additional steps to make them work with case management software. Plus, they are an extra expense for your funeral home, and you have to pay for upgraded features.
If only there were a tool that was efficient and designed for the funeral profession...
The good - a tool built into your funeral home software
Back to the hypothetical situation from earlier.
You tell the daughter, "That's not a problem. We actually provide an eSignature tool that's incredibly simple. You can sign the documents at your own pace, and they're easy to send back."
You hop off the phone and log into your case management software. You send the documents to the daughter's email, knowing she can sign them quickly with electronic signatures, and you can stay up to date on the status of each form.
Days later, you get them back and wonder:
That was so efficient! I wonder if there's also an online tool that allows families to plan service details, write the obituary, and upload photos in one place, no matter where they are located… (Hint: There is. It's called Passare's Planning Center.

)
Ever since you've been using this eSignature tool, you wonder how other funeral homes continue to gather signatures by hand or email.
You also wonder how your parents and grandparents ran their funeral home that way…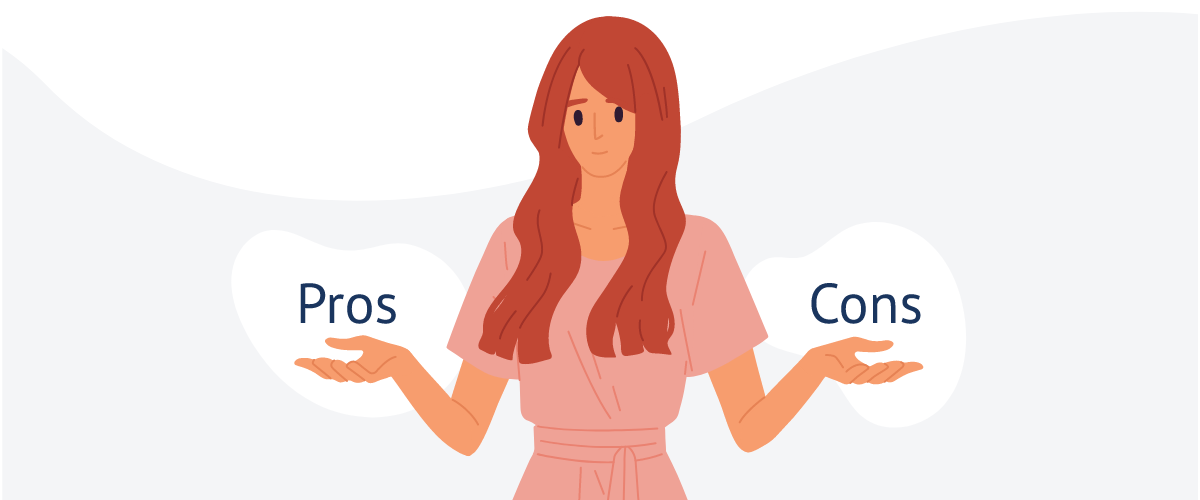 Weighing the pros and cons of eSignature options
When you're deciding between eSignature options, you need to weigh the pros and cons. Below is a chart that outlines the key traits each option possesses.
| | | | |
| --- | --- | --- | --- |
| | Print, Sign, Scan, Email | Third-Party Tool | Built-In Tool |
| Simple signing process | ❌ | ✅ | ✅ |
| Efficient | ❌ | ✅ | ✅ |
| Safe and secure | ❌ | ✅ | ✅ |
| Keeps you organized | ❌ | ✅ | ✅ |
| Free/low cost | ✅ | ❌ | ✅ |
| Customizable | ❌ | ❌ | ✅ |
| Designed for the profession | ❌ | ❌ | ✅ |
| Ability to send multiple documents at once | ✅ | ✅ | ✅ |
As you can see, using email for something as important as legal signatures will do more harm than good for your funeral home and families. You can't stay up to date with the status of each form, it's not efficient, families have to jump through hoops to complete paperwork, and it doesn't help you stay organized. But it's a free option that funeral homes can use in a pinch.
Third-party tools work great and are simple to use, but they require additional steps to make them work with case management software. While third-party tools might make your current process more digital, they don't necessarily make your job easier. For the additional costs you pay for a third-party tool, you should get an eSignature tool that makes your process simpler, not more tedious and stressful.
An eSignature tool built into your case management software is the best option for busy funeral directors. It's efficient, notifies you when someone completes a form, and ties signatures directly to a case. The other two options would only add to your workload and wouldn't give you the added benefit of keeping you and your team organized and up to date on all your cases and their statuses on signatures.
If your current funeral home software doesn't have a high-quality, built-in tool, it's time to evaluate your options! We'll show you exactly what features to look for.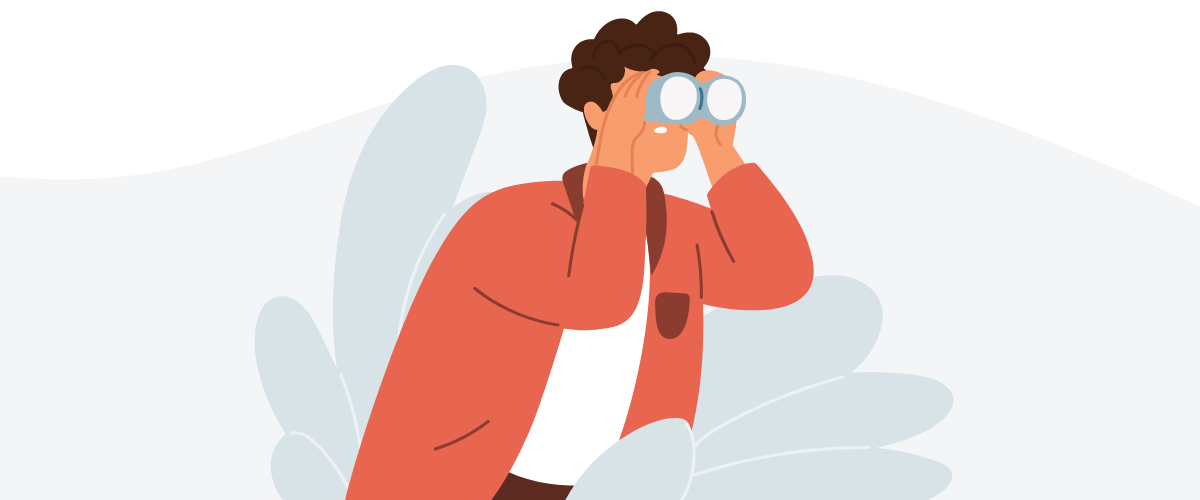 5 things to look for in an eSignature solution
Now that we've looked at the options available to you for gathering signatures electronically, let's go over what to look for in your eSignature solution.
Below are the 5 most important things to consider when selecting an eSignature solution for your funeral business (and by complete coincidence, these are the exact benefits you get with Passare's built-in eSignatures solution!):
#1. Works seamlessly with your funeral home's operating software
The first thing to look for is a solution that is built into funeral home software.
Let's use our imagination for a second. Think of all the families your funeral home serves on a monthly basis. Multiply that by how many forms each family needs to sign. Now, that's a lot of paperwork to keep up with! You're lucky if you aren't waking up at night worrying about that one form that didn't get signed.
The good news is, there is a much better way to keep up with your paperwork. You can simplify the signing process and eliminate stress by using a signature tool in software you use every day that was designed for the funeral profession. With a built-in eSignature solution, you will be able to see all your forms at a glance and track the status of each form in real time without digging through paper files or emails.
TIP: If you want to get an up-close look at funeral home software with a built-in eSignature tool, book a demo to check out Passare. We'll show you exactly how Passare's case management software can help you simplify your life and streamline all your processes, including collecting signatures!
#2: Offers the flexibility and functionality you need
Next, look for a tool that offers you all the features you need to ensure each form you send is accurate and customized to the individual family. Here are the most important features to look for:
A library of standard government forms housed in the software
It's never fun to start from scratch, so the best eSignature solutions will offer you a library of standard forms to choose from. These may include government forms, legal documents, Veteran forms, permits, authorizations, and much more. In Passare's case management software, you can select documents from over 1,000 general forms. If you want it, we likely have it! No scanning, printing, or downloading necessary!
The option to upload any additional forms from your computer
If the form you want is not included in the software, you should be able to upload documents from your computer as necessary. This allows you to include any custom forms specific to your funeral home that might need signatures, such as authorizations or agreements.
The ability to edit individual forms with custom fields
Once the documents have been uploaded to the case, you need to be able to edit forms to get exactly what you need with features like:
Documents toggle: Prepare multiple documents at once and easily remove any unnecessary documents
Drag and drop fields: Place editing fields (boxes or lines) on the document wherever a signature or editable field should be using drag and drop functionality. Need more room? Resize the fields for larger handwriting and longer text.
Field settings: For each field, choose a signer so families know exactly who needs to sign the document. Plus, you can add checkboxes to questions that require them.
Save forms as templates: Once you have a form set up just the way you want it, save it as a template so you don't have to edit each one every time you send the form.
From who signs what to where they sign, you and your staff will have confidence knowing exactly what's being sent to each family. The best built-in eSignature tools allow you the flexibility to edit forms on the fly before sending them to a family and save your edits as templates for future use.
The option to designate signers on forms
Your forms may not all require a signature from the same person. That is why it is best to look for an eSignature solution that allows you to designate who needs to sign each signature box. That way, no mistakes are made and the right forms make it to the right people.
A way to send multiple documents at once
Often, families need to sign more than one document. The best eSignature tools allow you to prepare and send multiple documents at once.
A method to track the status of each signature
Once the forms are sent to the signers, you should be able to track the status of each form from your case management software. That way, you can tell at a glance where you are with signatures on each case. It's also great if you can easily send reminders to family members right from your funeral home software and get notified as soon as forms are signed.
A way to lock forms after they are signed
Once forms are signed, you want to be able to protect your forms from being edited once they are completed. Forms should be able to be locked to ensure the legality of the signed form.
#3: Saves you time and simplifies your processes
As a busy funeral director, you don't have time to waste on inefficient processes, so look for time-saving features that make your life easier. For example, with Passare's eSignatures solution, you can sign as the funeral director with just one click. Yes - you heard that right! With one click, your signature will auto-fill in all the required fields to save you time when filling out paperwork.
With the time saved, you might even be able to leave the funeral home a few minutes early!
#4: Keeps you and your team organized
When looking for the eSignature solution that is right for you, make sure your tool helps you and your staff stay organized. No need to ask your team members, "Did you send that form?" or "Do you know the status of that cremation authorization?" You should be able to see and track everything right from your software.
In fact, with Passare's dashboard features, your entire team can track the status of each signature requested by your funeral home. Your staff will be able to see which forms have been edited, updated, or completed by quickly glancing at their Passare dashboard. So, if one funeral director has to step in mid-case for another, he or she will have all the information they need to pick up where the first funeral director left off. Having accurate information about the status of your signatures can help eliminate confusion and the possibility of re-asking a family for information they might have already given another team member. Plus, you can even be notified when a family completes the forms. How's that for being in the know?
#5: Is easy for families to use
Every interaction your funeral home has with a family is a reflection of the quality of your service, so it makes sense that you want to offer families the best experience possible. That includes an easy and convenient way to complete all the necessary signature forms. Families should be able to:
Have a dedicated workspace throughout the entire planning process
For a best-in-class experience, families need a dedicated online workspace or portal to help them navigate the entire planning process. This is a place where families can fill out vital statistics information, write the obituary, upload photos, and do other tasks in collaboration with you to plan the most meaningful service.
Passare offers funeral directors and families the Planning Center for just this purpose. If you want more information about how funeral homes can better collaborate with families using Planning Center, check out our other eBook: Collaborating with Families Online.
"The family response to the Planning Center has been nothing but positive. It gives families more control and a great way to communicate."
-Preston Rader, Rader Funeral Homes
Work on forms anytime, anywhere
You can give your families the best experience with the flexibility to sign forms anytime, anywhere. Using Passare's Planning Center, families can fill out all requested signatures in a central location online, giving them the option to work on documents at any time, from wherever they are.
Easily keep up with their paperwork
Has a family ever lost a form or all the forms you gave them at the arrangement conference? This happens all the time when trying to keep up with paper documents. And even with third-party software, it's easy for families to lose track of the unique URL containing their required forms.
With Passare eSignatures, families log into the Planning Center from the same page every time to access their workspace - making forms impossible to lose.
"We use eSignatures quite a bit. Especially since we've been serving families that either don't want to come to the funeral home or are out of town. That feature helps a lot with getting all the signatures we need for cremation or our contracts and other required paperwork. The Planning Center in general is extremely helpful."
-Gary Rigdon, Owner, Funeral Director, & Embalmer
Brownfield Funeral Home, Brownfield, TX
BONUS TIP: Save money!
You can skip the additional costs for third-party tools when you use an all-in-one solution. eSignatures are built into Passare, so the feature is covered by your subscription fee for the case management software.
"eSignatures is a new feature we recently started using, which allows families to sign documents online. We were looking into spending several thousand dollars on eSignature software before Passare announced this new feature."
-Brian Joseph, Owner & Chairman
Chas. Verheyden Funeral Homes, Inc.
All in all, if you look for these 5 high-quality features in your eSignature tool, you can't go wrong. By the way, did we mention Passare's eSignature tool checks all the boxes?
Next, let's take a look at exactly how the eSignature tool works in Passare.

How eSignatures works in Passare
Now that you've read the perks of using eSignatures in Passare, we'll show you an up-close look at the tool to give you a feel for how easy it is to use!
Here's how you can get signatures back quickly in just 3 easy steps:
Step 1: Choose your forms
Start requesting signatures in just a few easy steps. As we mentioned before, there are over 1000 general forms in Passare to choose from. The good news is, you can choose from any of these when gathering signatures.
All you have to do is open eSignatures within a case, select the forms you need to be signed, and you're ready to start editing!
Step 2: Make your edits
Edit your forms to get the exact information you need with drag-and-drop signature boxes, the ability to add checkboxes, and add multiple signers.
From who signs what to where they sign, you and your staff will have confidence knowing exactly what's being sent to each family.
Step 3: Send and wait for signatures to roll in!
Once you've got your forms how you want them, you're ready to request signatures from the family.
First, choose which forms to send by toggling between forms to delete any document you don't wish to send right now. By only sending the forms you need at this point in the planning process, families will know exactly what's required of them.
And now it's time to press send! Each form sent to the family will appear in Passare's Planning Center, so families can easily access and complete the forms before sending them back to you.
Now sit back, relax, and wait for those signatures to roll in.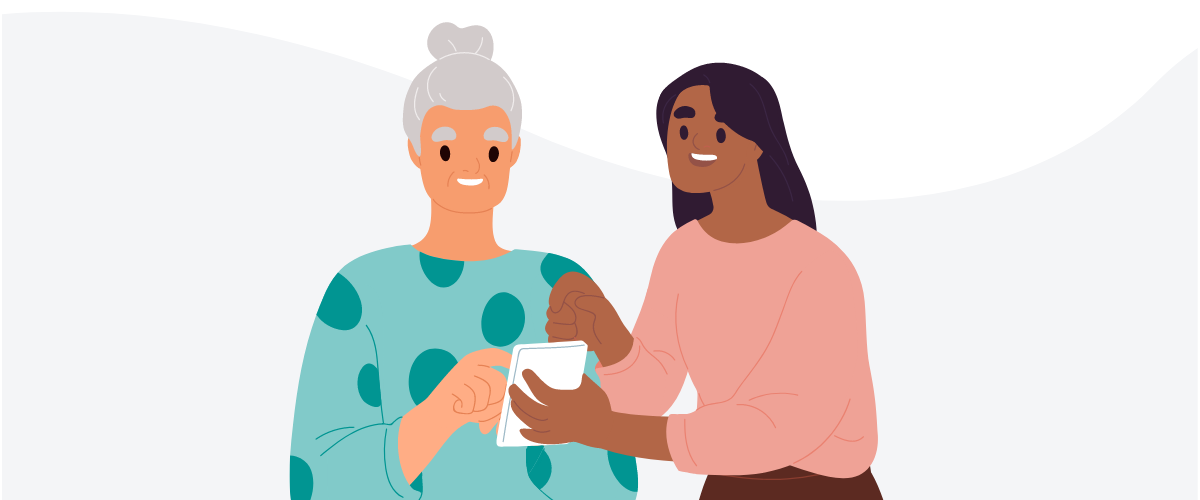 How to introduce eSignatures to your families and staff
If you've ever purchased a new phone, you know there's more to be done before you can start using it.
You need a new case and screen protector to make sure your device stays safe from chips, cracks, and scratches. On top of that, you likely have to transfer your photos, documents, and contacts from your old phone to your new one (maybe even get extra iCloud storage this time). Also, if you got a new phone number, you have to let your contacts know how to reach you.
Are you seeing the trend? One simple change can have an unexpected ripple effect.
Now replace "phone" above with any funeral home change. This could be a new program, device, and even a new process, like gathering electronic signatures. Introducing a new way to collect signatures will impact other parts of your business you need to be aware of, like your processes and people.
Introducing eSignatures to your staff
Implementing a new eSignature process will impact your people in 1 of 2 ways. It will either help them to do their job better or hinder them. That's why well-trained and prepared staff who understand the value of digital signatures will be what determines its success.
If you use Passare already, choosing our eSignature tool makes a lot of sense. First off, your staff will already be used to how Passare works, so there will be a smaller learning curve. Next, they'll have access to the Passare Knowledge Base for helpful resources on how to use the tool. Lastly, they'll understand the importance of this new process, especially if you share the benefits with them (or show them this guide!).
Plus, the tool, as we outlined earlier, is incredibly easy to use and keeps them up to date on the status of their forms.
If you want to share the value of eSignatures and let your team know you'll be implementing this tool, try this script on for size:
"We all know how time-consuming it is to stay on top of all our paperwork from families. We're always having to email forms back and forth, reminding people to sign them, downloading, uploading, printing, etc. There's a more efficient way to get signatures electronically, and it's all built into Passare! With it, we can have a more efficient eSignature process that will keep us organized, simplify our process, and is easy for families to use.

Best of all, we can send multiple forms at once, track their progress, get notified when they're signed, and lock them once we get signatures. This new process will help us easily keep up with paperwork.

I'll contact the Passare team to make sure we get set up correctly and receive training on this new process. I hope you're as excited as I am about this new efficient way to get documents signed!"
Once you have your staff on board, the next step is to start incorporating this new process into your day-to-day routine.
Not only will your staff benefit, but so will your families.
Introducing eSignatures to your families
Remember earlier when we discussed the print, sign, scan, email scenario? The daughter was growing frustrated with paperwork because she didn't have a way to print and scan the documents.
You know families are dealing with many emotions when they're planning a funeral. The last thing they need is another hurdle to jump through just to sign paperwork.
The great thing about Passare eSignatures is that the family gets an easy, simple signing experience. No printing, scanning, or emailing required! Plus, they can access the forms anytime, anywhere (in Passare's Planning Center), and work on them from the comfort of home. Here's how you introduce eSignatures to families:
"At [Funeral Home Name], we understand that you have many decisions to make in the coming days and weeks. That's why we wanted to make this planning process as easy as possible. In our online Planning Center, you can add service details, upload photos, work on the obituary, and electronically sign all the paperwork needed to make sure we honor your loved one with a healing and meaningful funeral.

You can work at your own pace from the comfort of your home and take all the time you need to make every detail perfect. In the meantime, we'll keep an eye on your progress and start making preparations on our end. If you need anything or have questions, please call us."
As a bonus to using eSignatures, you'll look professional in front of families.
We mentioned earlier that families are more comfortable with technology and are used to other industries providing digital ways to connect with them online. Going back to the consumer survey, 19% of participants said, "Funeral homes haven't kept up with the times." The more digital options you have to connect with families, the more relevant your funeral home will be.
Now that you understand the value of eSignatures for your funeral home and families, we know you probably have a few questions about this option.
Let's go over the most common ones.
eSignatures safety and security
Many funeral professionals have questions about eSignatures and how legal they are.
As it turns out, they're 100% legal. Even the U.S. government has been using digital signatures since the early 1800s. First, they started with Morse code and telegraphs. In 2000, the government passed the e-Sign Act1, making electronic signatures as legal as handwritten ones.
However, we understand that no funeral home wants to deal with signature forgery. That's why it's so important to make sure your funeral home and families are protected from fraud to avoid getting into sticky situations that lead to court hearings, lawsuits, losing large sums of money, or all of the above.
The 1.4-million-dollar scheme
Howard Hughes2 was an American businessman, pilot, and Hollywood movie producer in the early to mid-1900s. He was a man of many talents but hated the limelight and was a recluse later in life.
In 1970, Newsweek published an article about the interesting life of Howard Hughes, "The Case of the Invisible Billionaire." This article caught the eye of American author Clifford Irving, who was looking for his next book idea.
Irving wanted to write Hughes' biography - and gain all the profits from its sales.
To pursue this idea, Irving needed to convince his publisher, McGraw Hill, that Hughes had reached out to him and wanted to collaborate with Irving on a new project. So, Irving forged a set of letters from Hughes to prove that he had been given consent to write Hughes' biography.
After seeing the signed letters, McGraw-Hill paid Irving 750,000 dollars in advance to write the book. The serial rights were purchased by Life Magazine for 250,000 dollars, and Dell purchased paperback rights for 400,000 dollars.
Irving's scheme3 was brought to light when Howard Hughes stepped forward, denying ever having any contact with Irving and that he had not given him consent to write his biography.
And in 1972, Irving pleaded guilty to forging the entire thing.
While that was an extreme example, we know that forgery exists, and we want to help you avoid it.
Protect your funeral home from eSignature forgery by finding an eSignature tool that has a way to verify the signatures (and information) being sent back and forth (that's exactly what our tool does!).
Here are a few answers to common security questions about Passare eSignatures that will help you understand more about eSignature safety and security.
Common questions about eSignatures
"How do you keep signatures and important information safe from hackers and other threats?"
At Passare, all information entered into our software, including eSignatures, is protected by not one, but TWO firewalls.
If you don't know what a firewall is, it monitors network traffic and blocks certain data from getting to your information based on a set of security rules. It never sleeps to keep all your data safe.
"Can families make changes to the form after it's been signed?"
To make sure the contents of each form are secure, no Passare user or a Planning Center user can introduce an altered document into the signature process.
Each document in Passare is assigned an "owner", which is the sole family member who has the power to fill out the document in Planning Center. Once the owner signs the document, no one else can edit the text.
But what if you need multiple people's signatures? Not to worry! Other signers can still sign forms, but only after the document owner has completed their signatures.
Once a document has all of its signatures, the final version of the form is complete!
"What happens to a form after it has been completed?"
After a form is completed by a family, the form saves so all parties can see it. Then, the form is sent to a dedicated page within Passare to be safely stored.
You can trust all forms in Passare are secure because:
Funeral directors and families have the ability to download the latest version of a signed form

All versions of forms are safely stored and accessible upon request

Funeral homes have the option to print the IP address* of the signer directly underneath each signature so all signatures are verified, every time.
*IP address stands for Internet Protocol address and is a unique set of numbers that identifies each computer using Internet Protocol to communicate over a network. Think of it as a return address on a piece of mail, which tells you where to go to identify the person who sent the mail.
"How can I validate signatures collected in Passare?"
With Passare's eSignature process, you get verification every time. Here's how:
Before a document can be signed, the signer must agree to the Terms and Conditions that include the following information:
Consumers have the option to receive their disclosures in paper form.

Consumers have the right to withdraw consent to electronic documents.

Consumers are notified of software requirements to access the electronic documents.

Consent for the general use of electronic records and signatures.
By providing this terms and conditions agreement, funeral directors and families know exactly what to expect when using eSignatures in Passare and can give consent to the use of electronic records and signatures up front.
Plus, now funeral directors can turn on a feature in Passare to have a unique IP address added to each signature completed by the signer. This provides an easy way for funeral homes to support the legitimacy of a signature at any time if needed.
As you can tell, we take safety and security extremely seriously. It's all part of our effort to keep you, your funeral home, and your families protected.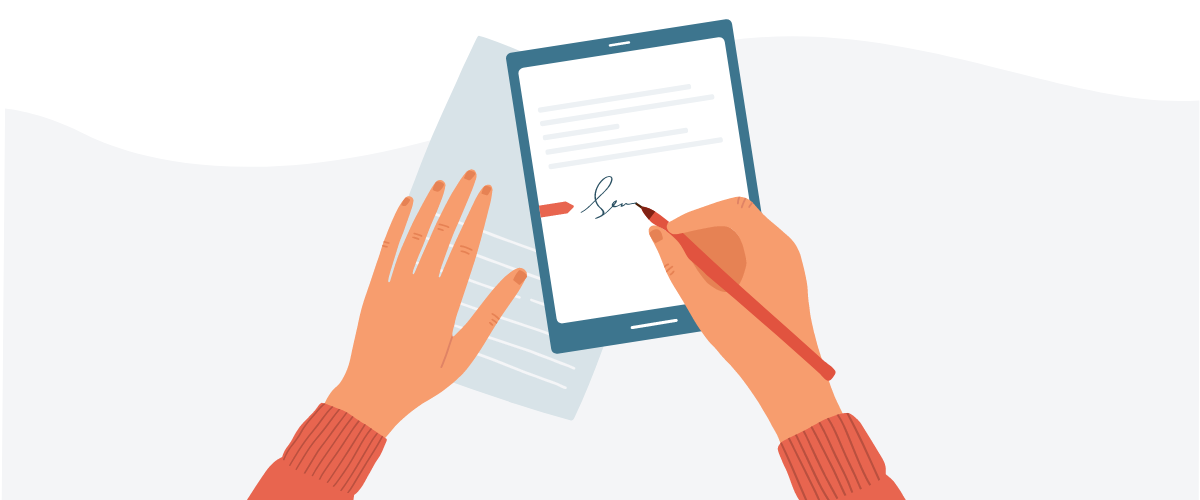 Next steps: Getting started with Passare eSignatures
As families' preference for doing business online continues to grow, your funeral home needs a plan to start meeting their digital needs.
If you don't already have digital solutions in place to interact with your families, that's okay! eSignatures are a great place to start. And with the creation of eSignature tools designed for the funeral profession, you can improve the paperwork process for you, your staff, and your families.
We hope this guide helped explain different eSignature tools work and what to consider when determining the right tool for your funeral home.
-The Passare Team
Contact our team
Ready to experience the convenience of eSignatures in Passare?
Decrease time spent gathering signatures, cut costs on third-party tools, streamline your processes and improve collaboration with your families and team when you use eSignatures in Passare.
Here are the next steps you can take to get started:
If you're already a Passare user, contact the support team. They can get eSignatures turned on for you in Passare.
Email support: support@passare.com
Call support: 1(800) 692-5111
To get started with Passare, set up a meeting with one of our account executives. They will give you an in-depth look at Passare (including eSignatures!) to see how a change in software can improve your business processes and service to families.
Additional tools and resources you'll find helpful
Passare's Planning Center: Families can use eSignatures by working in Passare's Planning Center to sign and complete documents. They can also add vitals, write the obituary, upload photos, and more when planning the service.
Collaborating with Families Online eBook: As families continue to change, we've noticed 3 common trends. Learn about these trends and how to use different tools to better connect with each family that walks through your doors.
The New Funeral Consumer Report: See how people's habits, lifestyles, and attitudes shape their funeral preferences along with detailed insights about how families feel about funeral homes, planning online, funeral costs, and more.
The Implementation Playbook: Not a Passare user? Find out what to expect when implementing Passare, along with a step-by-step guide on getting started with our software by reading our Implementation Playbook.
Sources
Cannon, W. (2023, January 19). E-Sign Act: Everything You Need to Know About it. Signaturely. Retrieved March 27, 2023, from https://signaturely.com/esign-act/

Editors of Encyclopedia Britannica (n.d.). Howard Hughes: American manufacturer, aviator, and motion-picture producer. Britannica. Retrieved March 27, 2023, from https://www.britannica.com/biography/Howard-Hughes

Graham, W. (2017, December 20). Clifford Irving, Author of a Notorious Literary Hoax, Dies at 87. The New York Times. Retrieved March 27, 2023, from https://www.nytimes.com/2017/12/20/obituaries/clifford-irving-author-of-a-notorious-literary-hoax-dies-at-87.html